Russian Chaos Dwarfs: Review.
Hi there. Last month, the nice guys of The Russian Alternative offered huge discount of 50% on their plastic models (go see their eBay store. UPDATE: This ends in 27/2/2016) so I decided to order some of the awesome looking Dwarfs of the Fire Canyon (A.K.A. Chaos Dwarfs).
Instead of order them at once, I did a little first buy because I wanted to test the russian postal service. I mean, I had no idea how slow this could be. Well, no worries, it took exactly 10 days to get home from Moscow (I'm in Spain). So I ordered more.
My army at this point consists in:
20 Dwarfs with arquebuses.
20 Dwarfs with hand weapon and shield.
10 Dwarfs with two handed axes.
2 command groups (that's 6 models).
1 Sorcerer.
2 Characters (you can equip them as warriors, or something mutated with a scaly arm on fire).
3 Chaos Trolls.
The first thing I must say is that Katy, the person responding the messages in their Facebook profile, is awesome. 100% to be trusted. And that's a lot when you're buying something at 7.000 km from your country.
In those messages, I was told there's going to be new releases this month, and later in sprint, for this army (berserkers, A.K.A. Slayers, and cavalry -I think bull centaurs).
Anyway, I've been busy and finally opened my boxes a couple of days ago. This is what I found: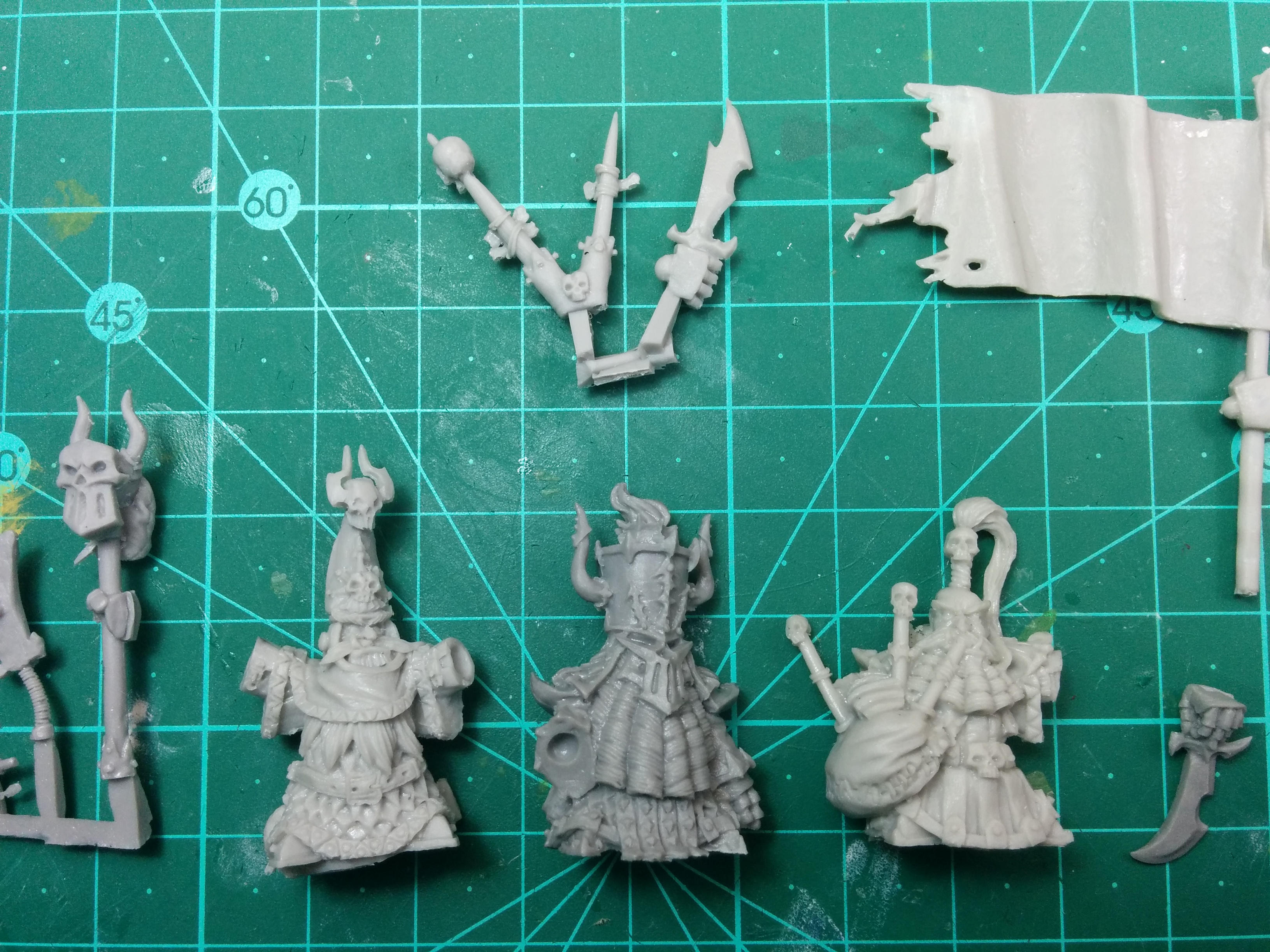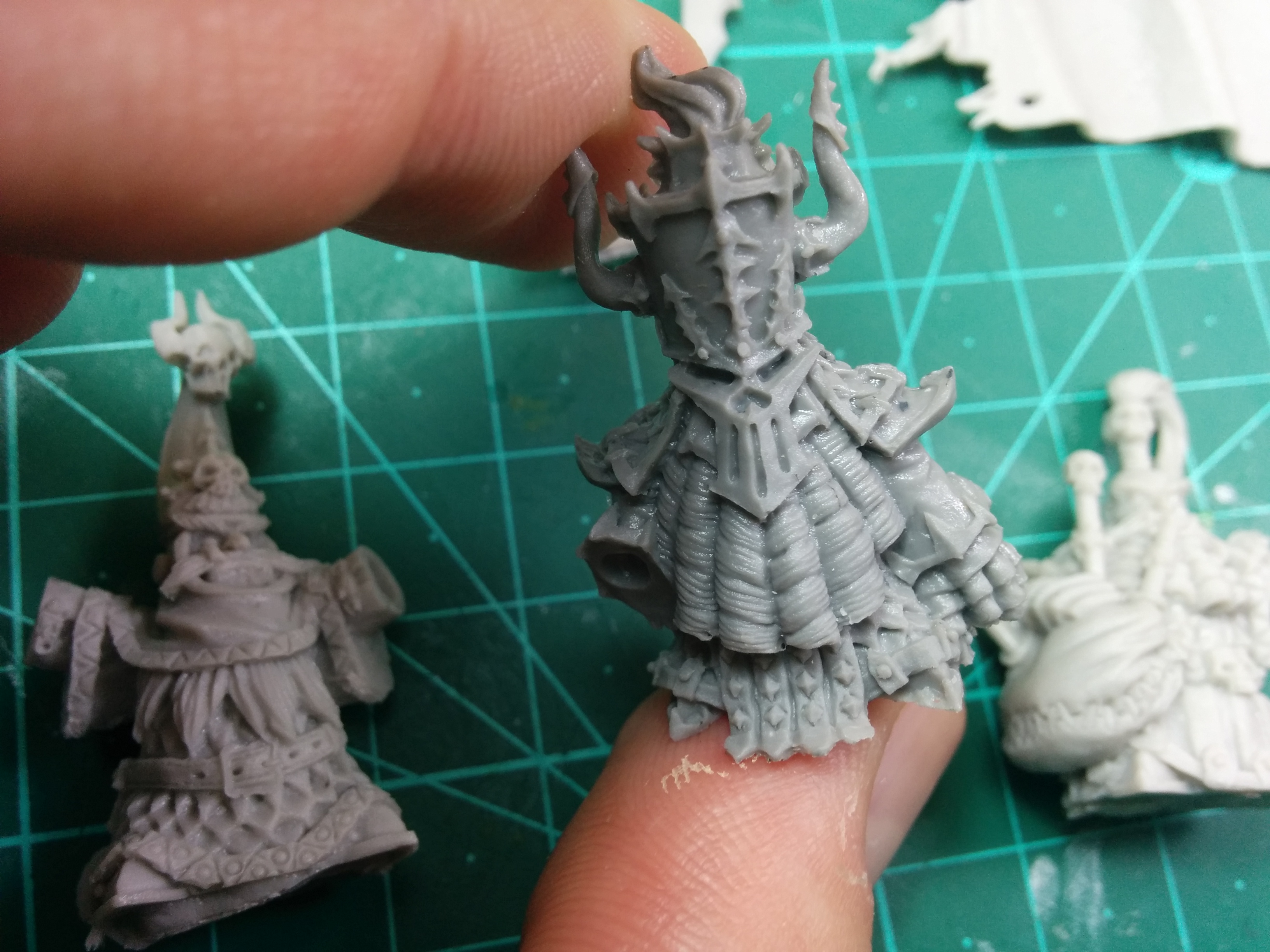 You will notice they seem from different materials, ones being more grey plastic, and others more white - resin. I have not used a knife or glue on them yet, so I don't know for sure. Hope it's no need to clean the models before priming...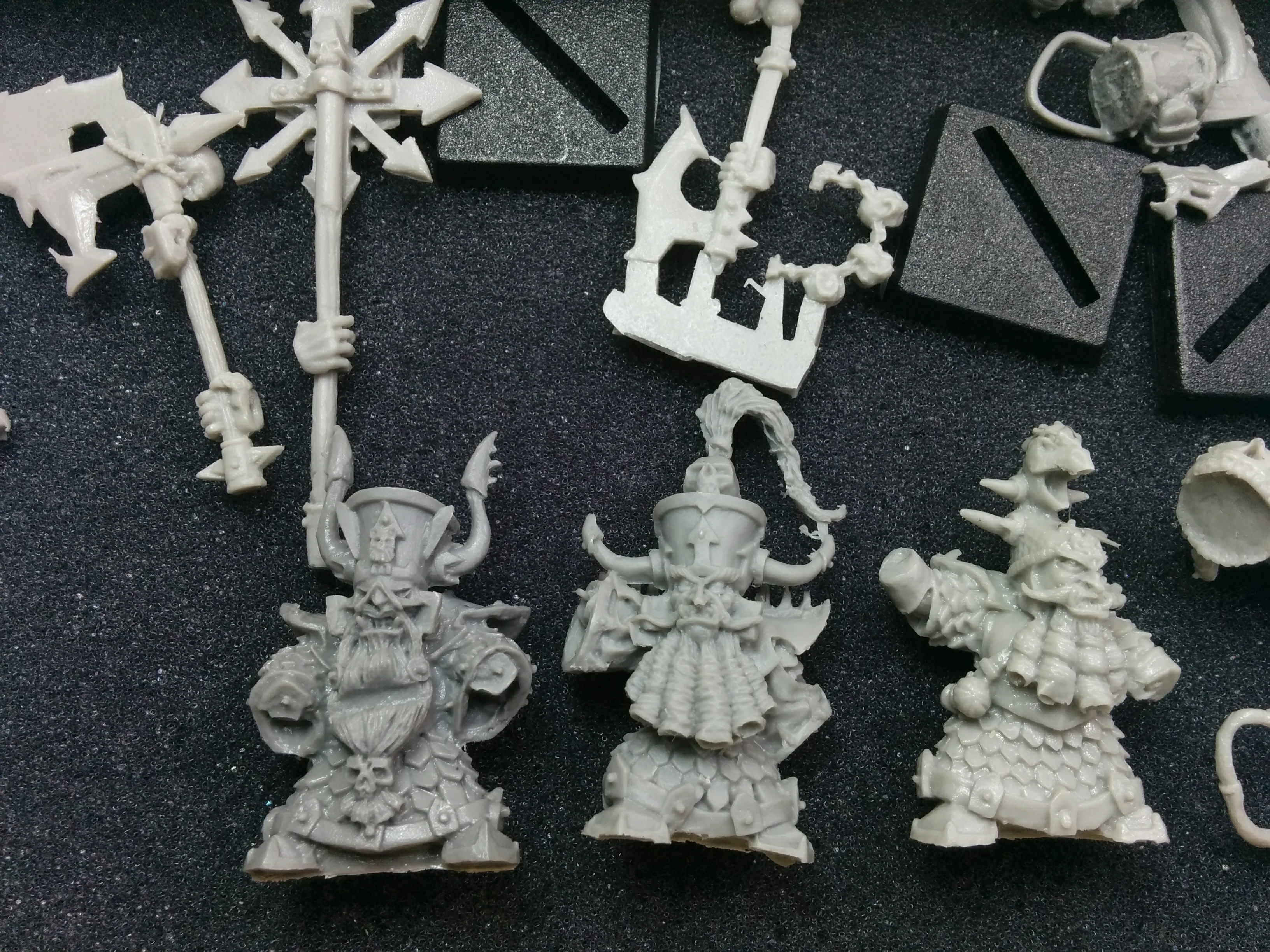 The whiter ones have a glossy coat (see the musician on the right).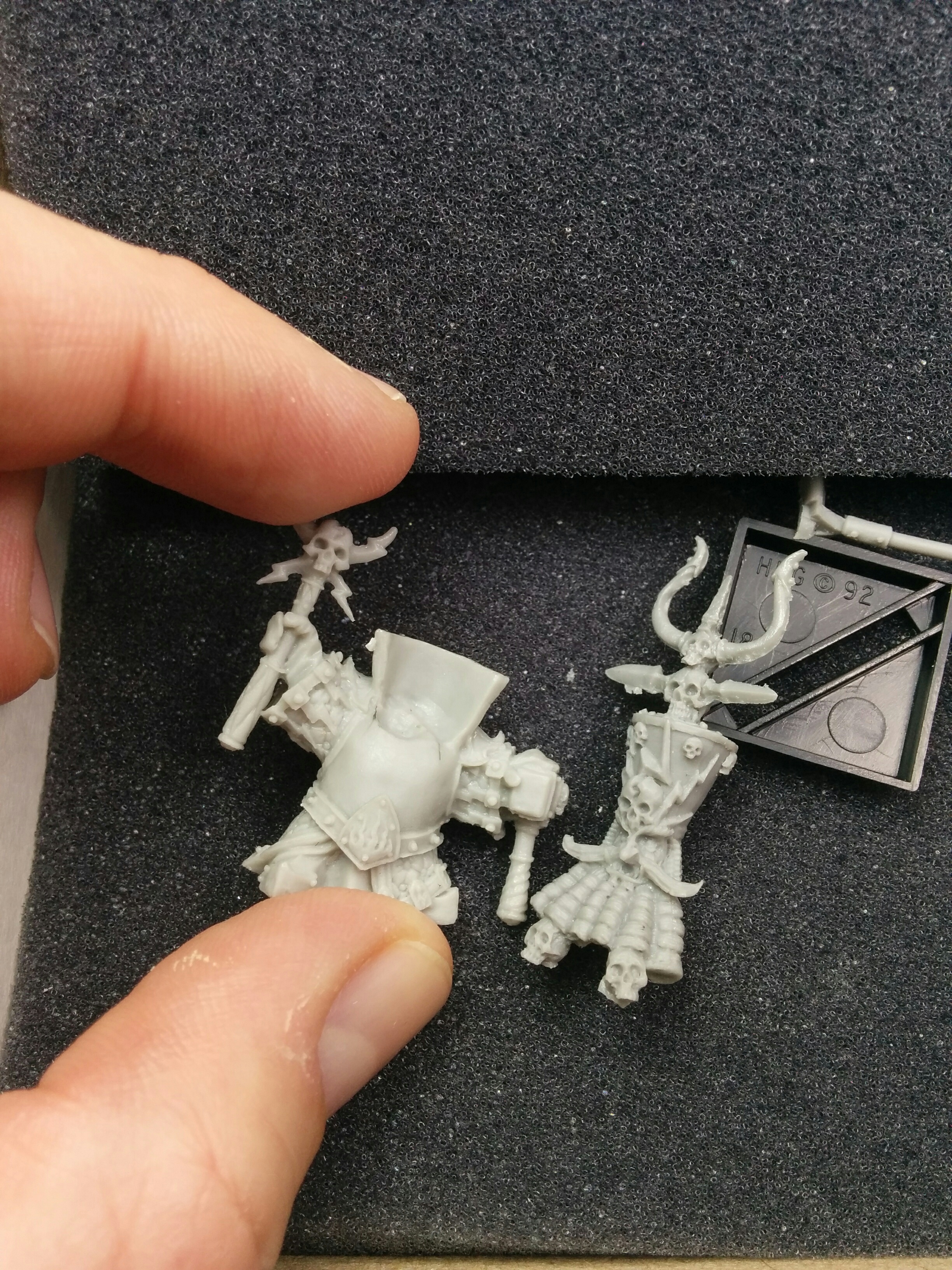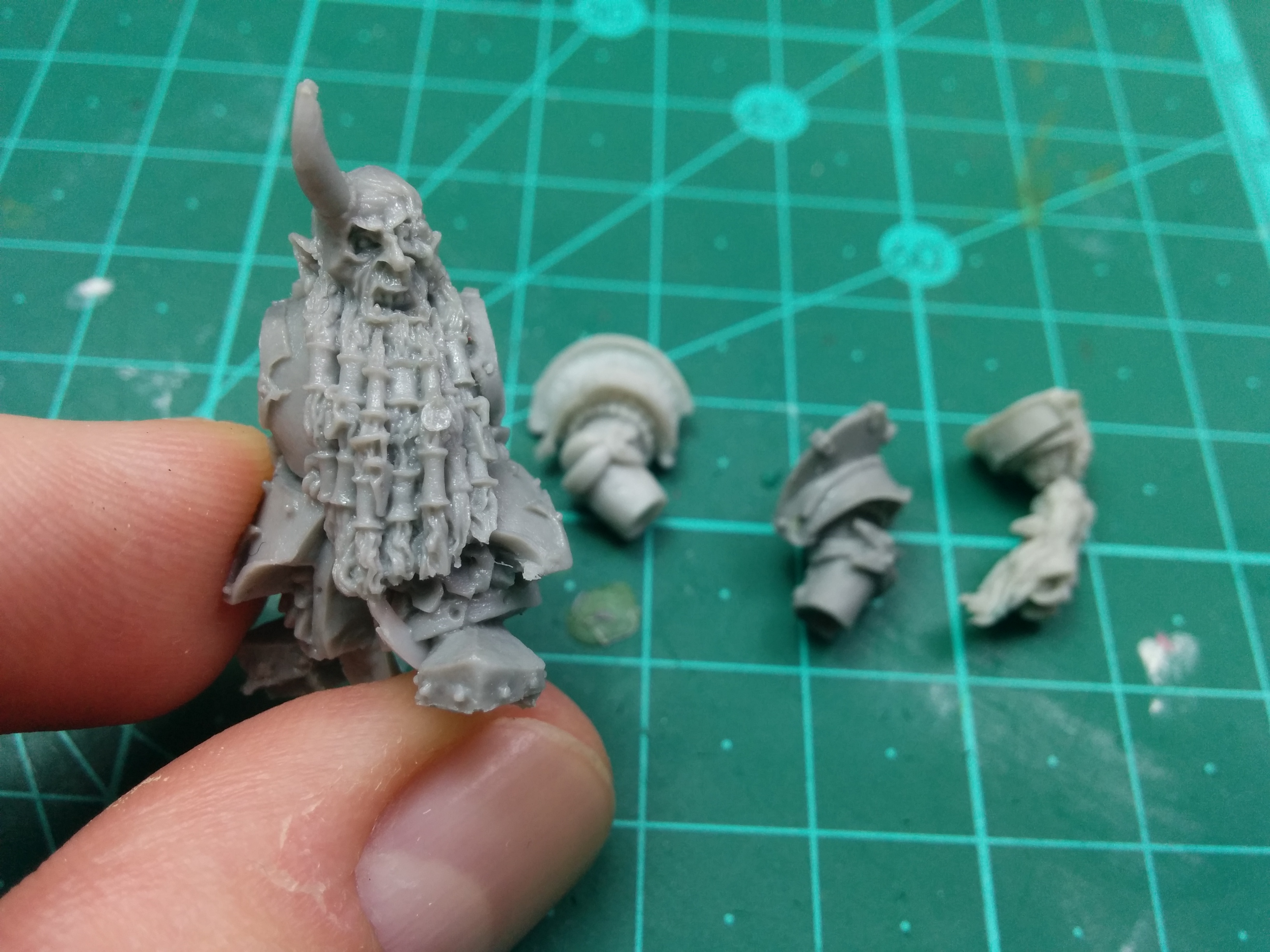 Here you can see the head with the horn, and the detail on the face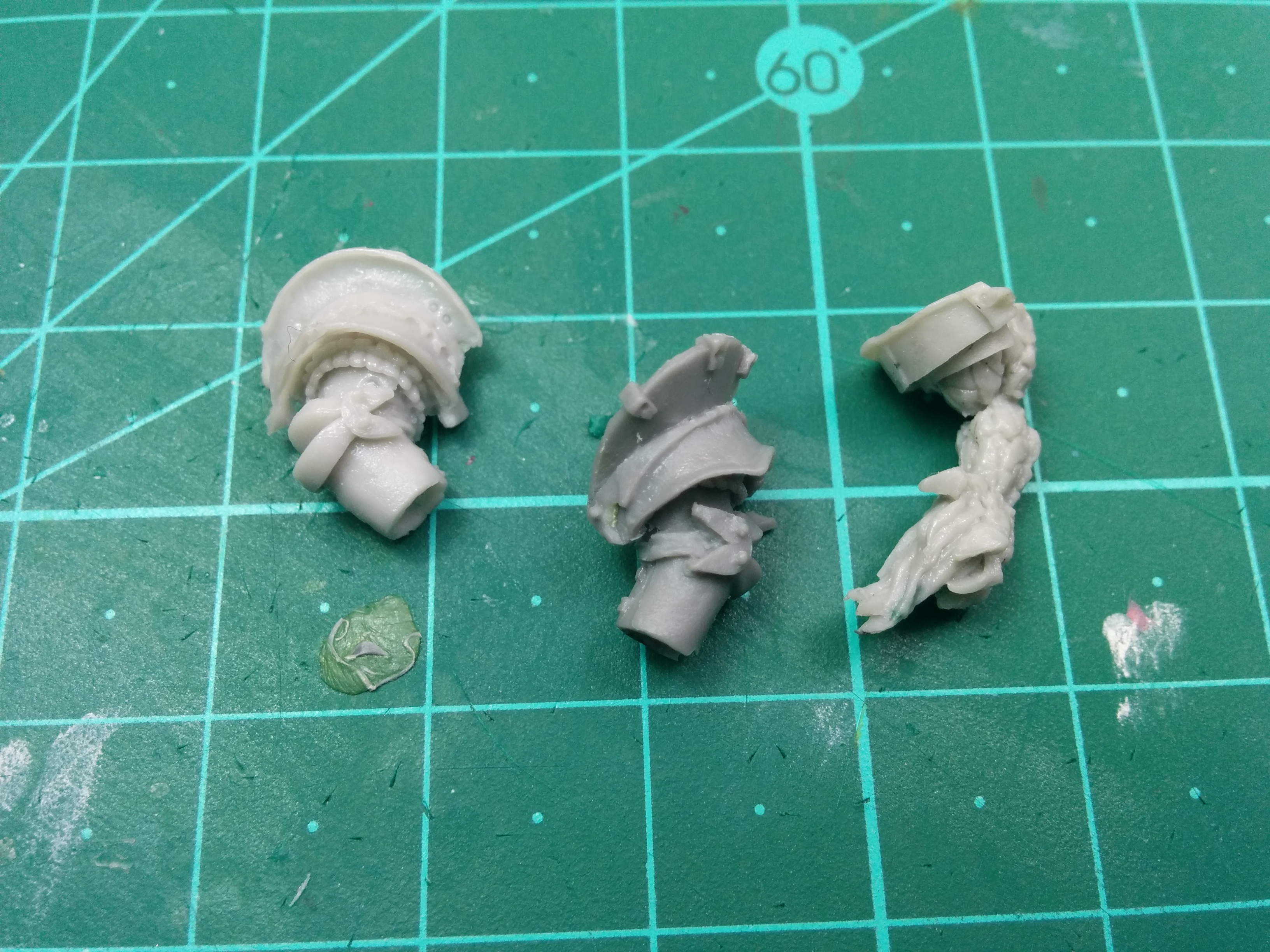 See: Two different materials on the arms of the same model (the champion with the horn).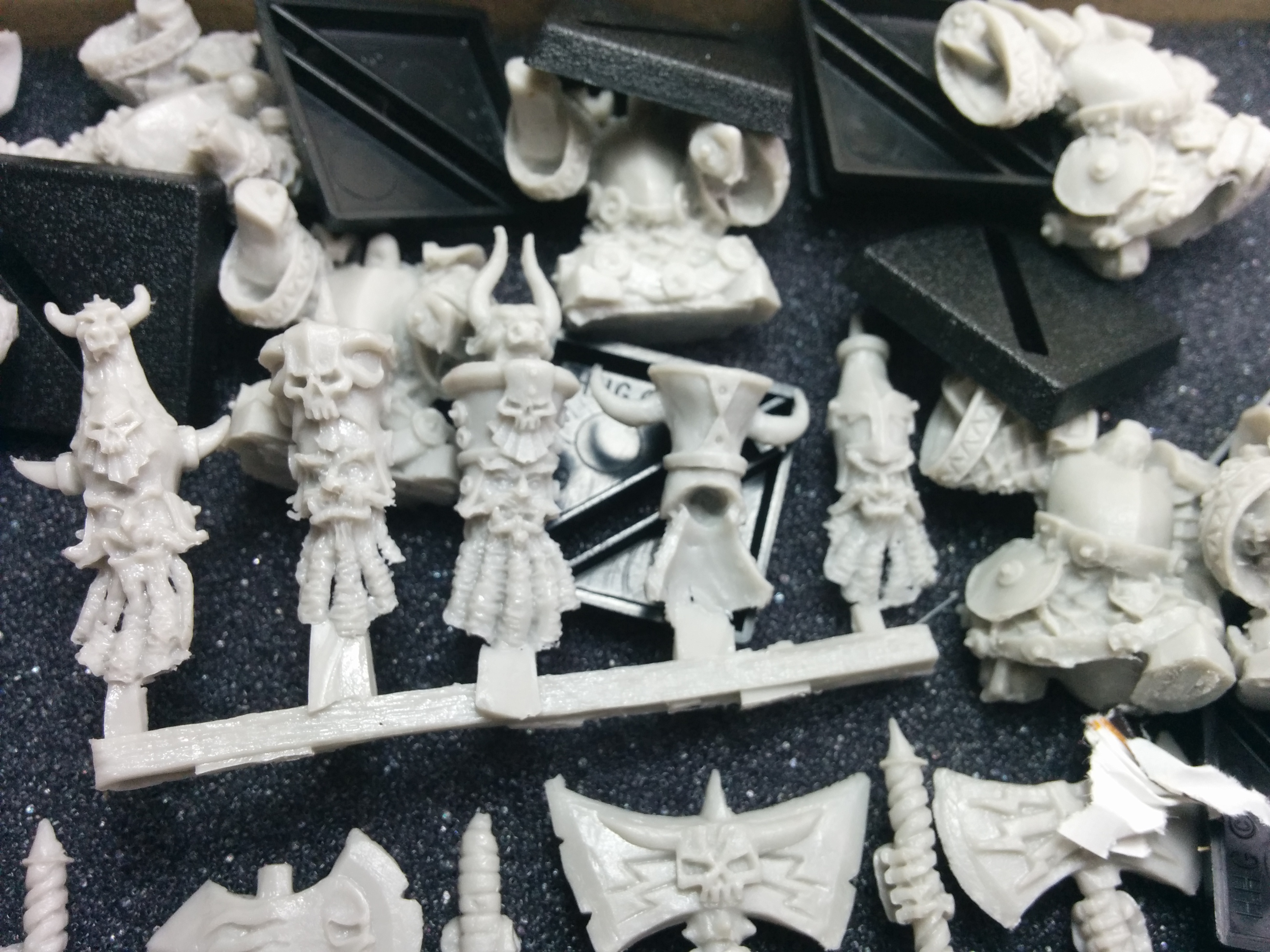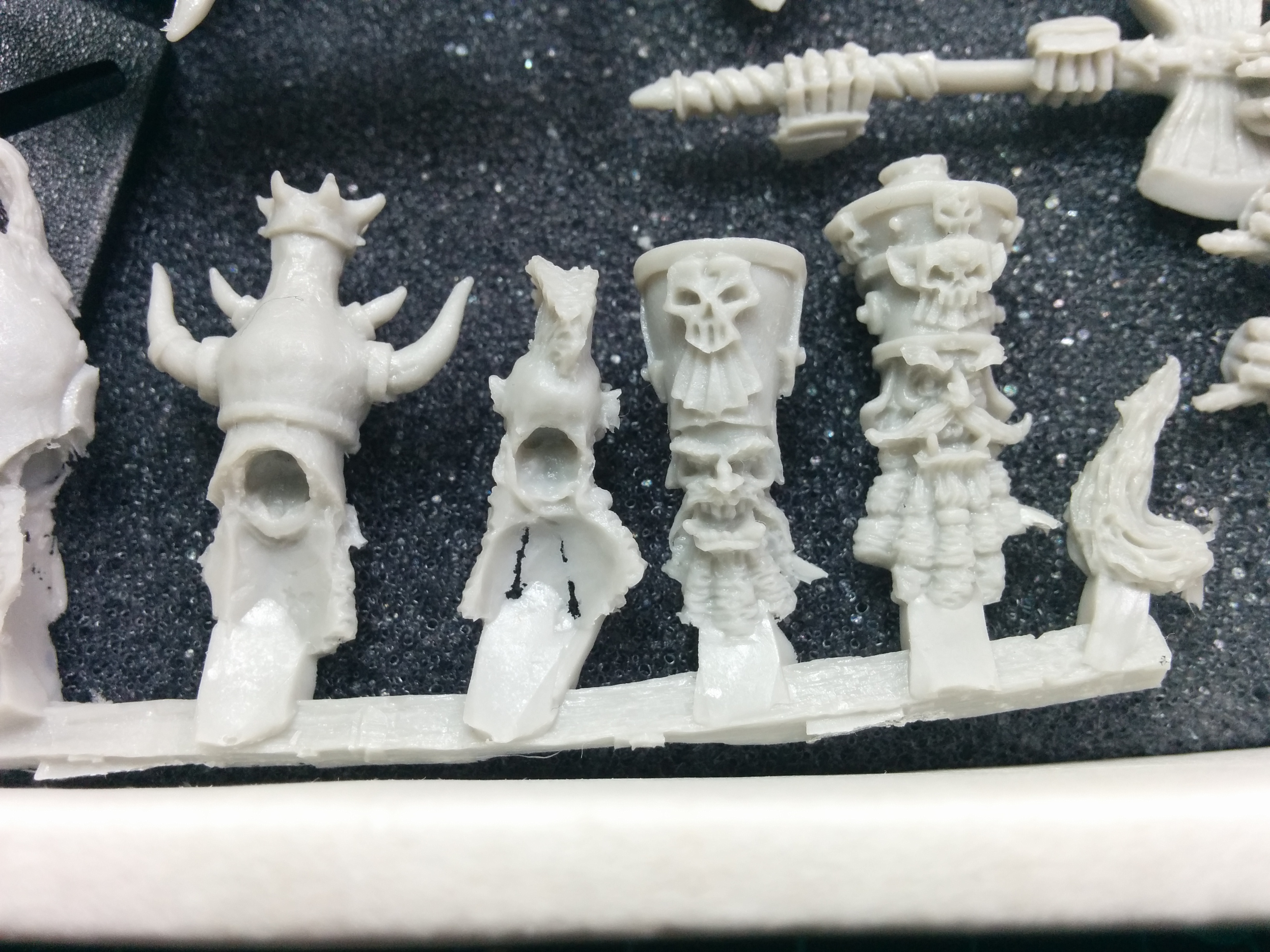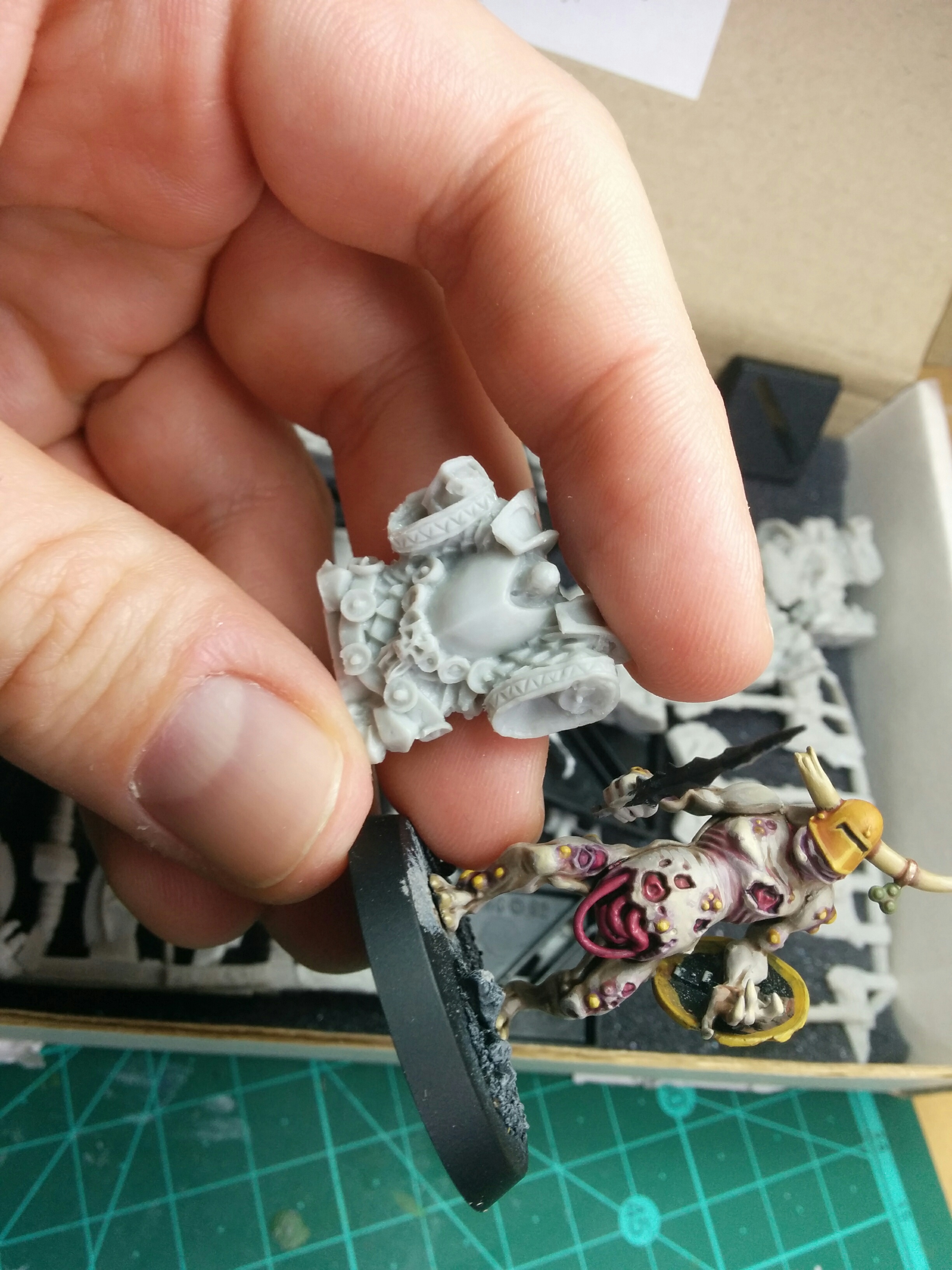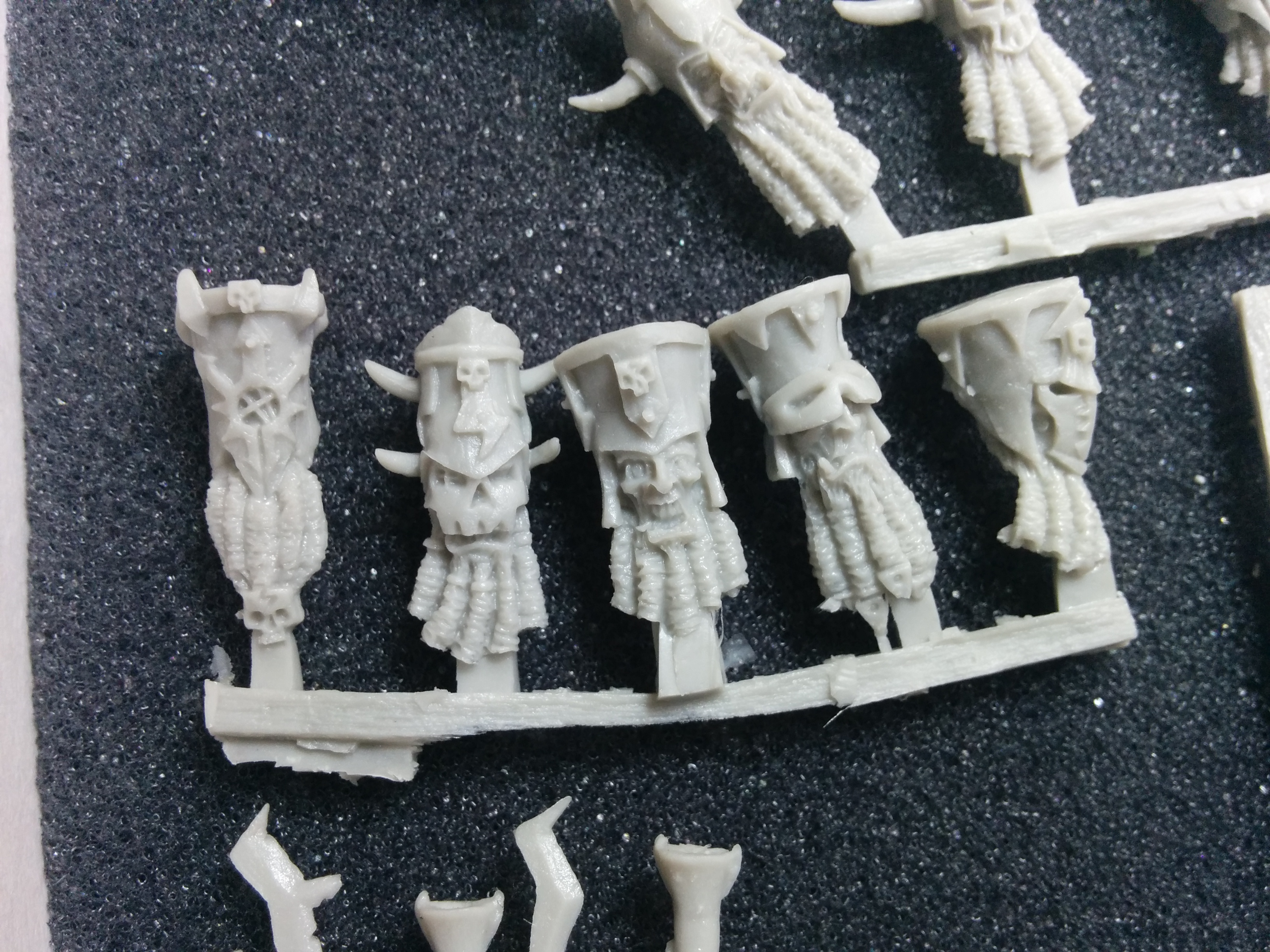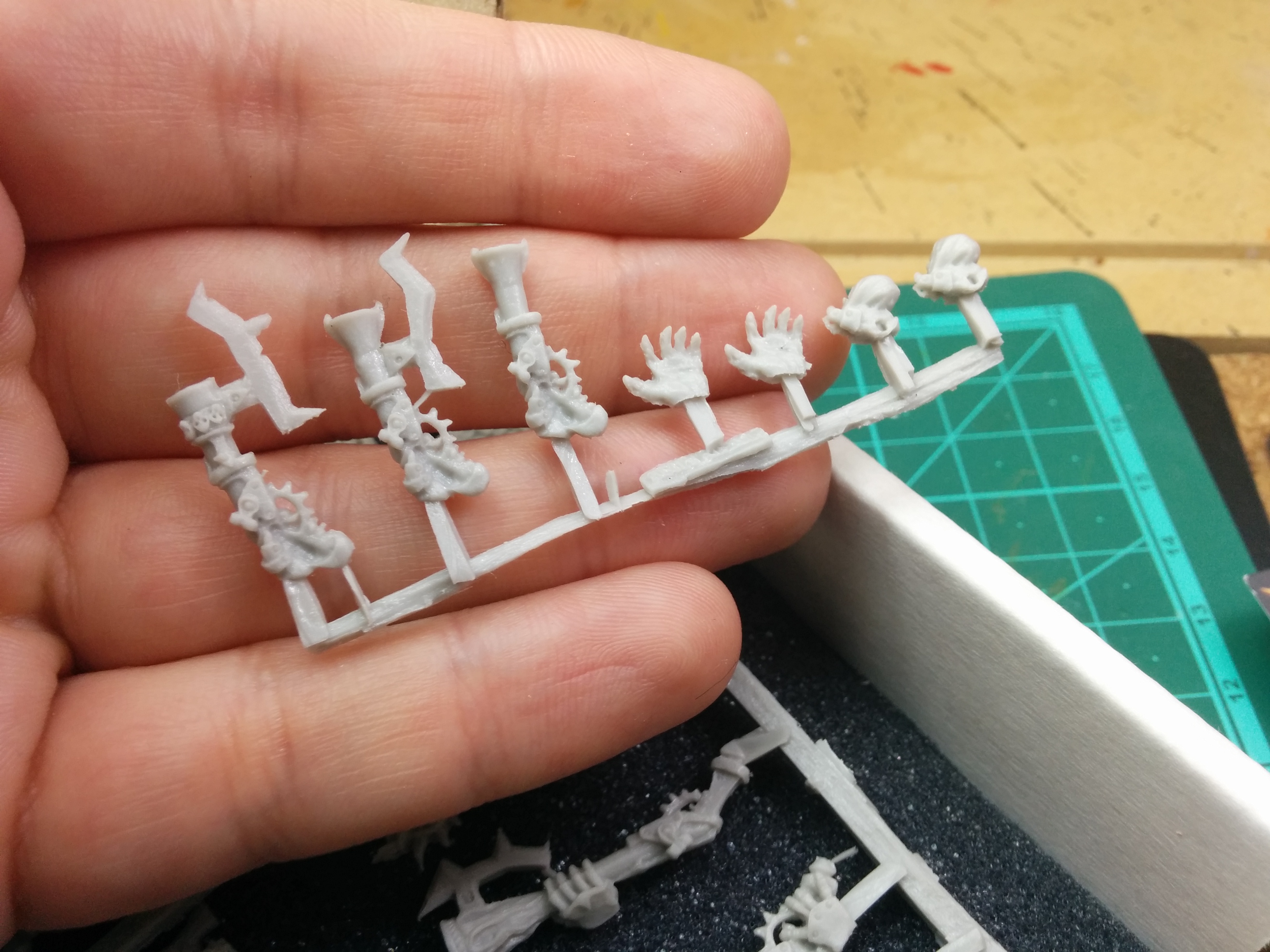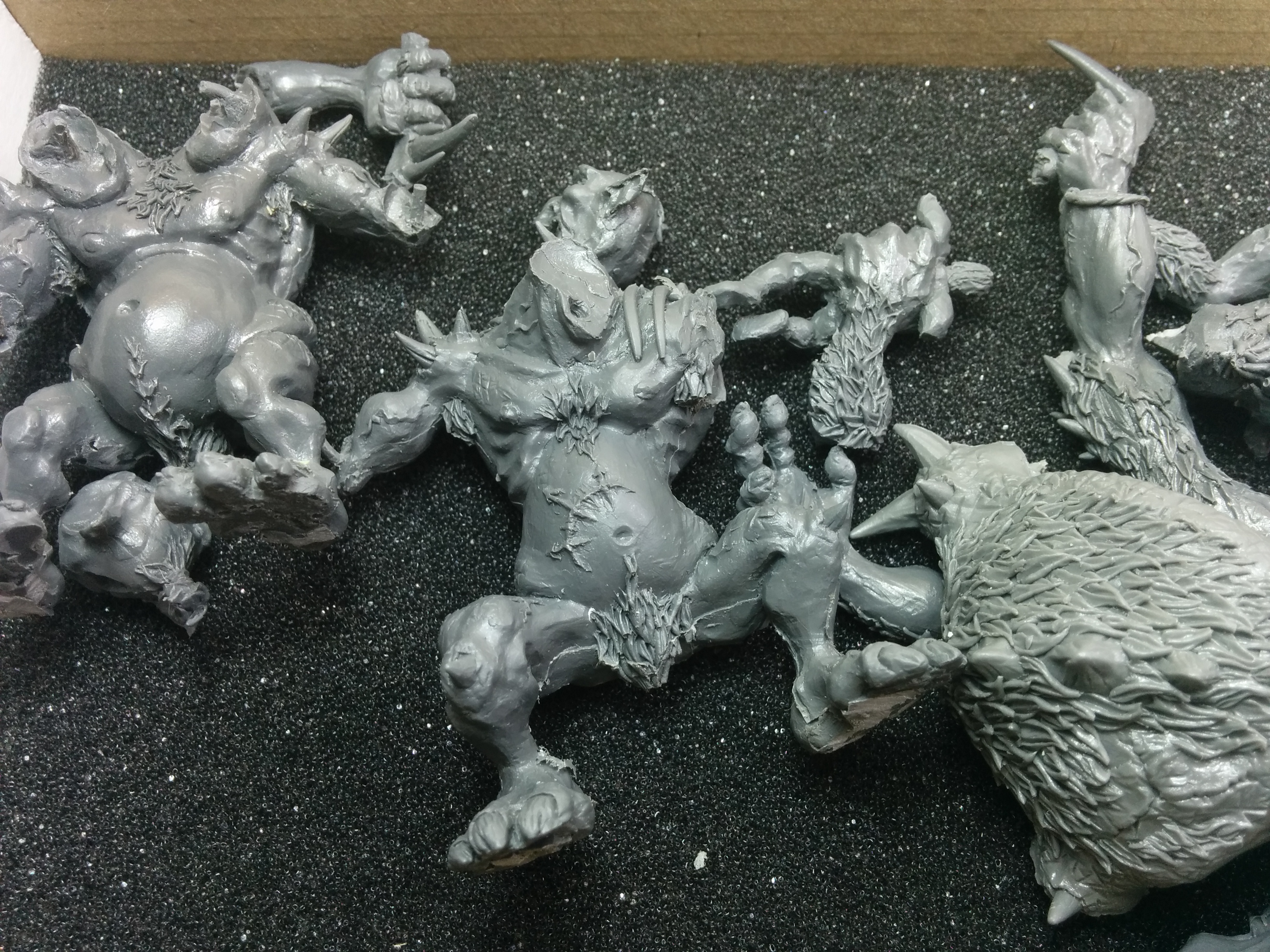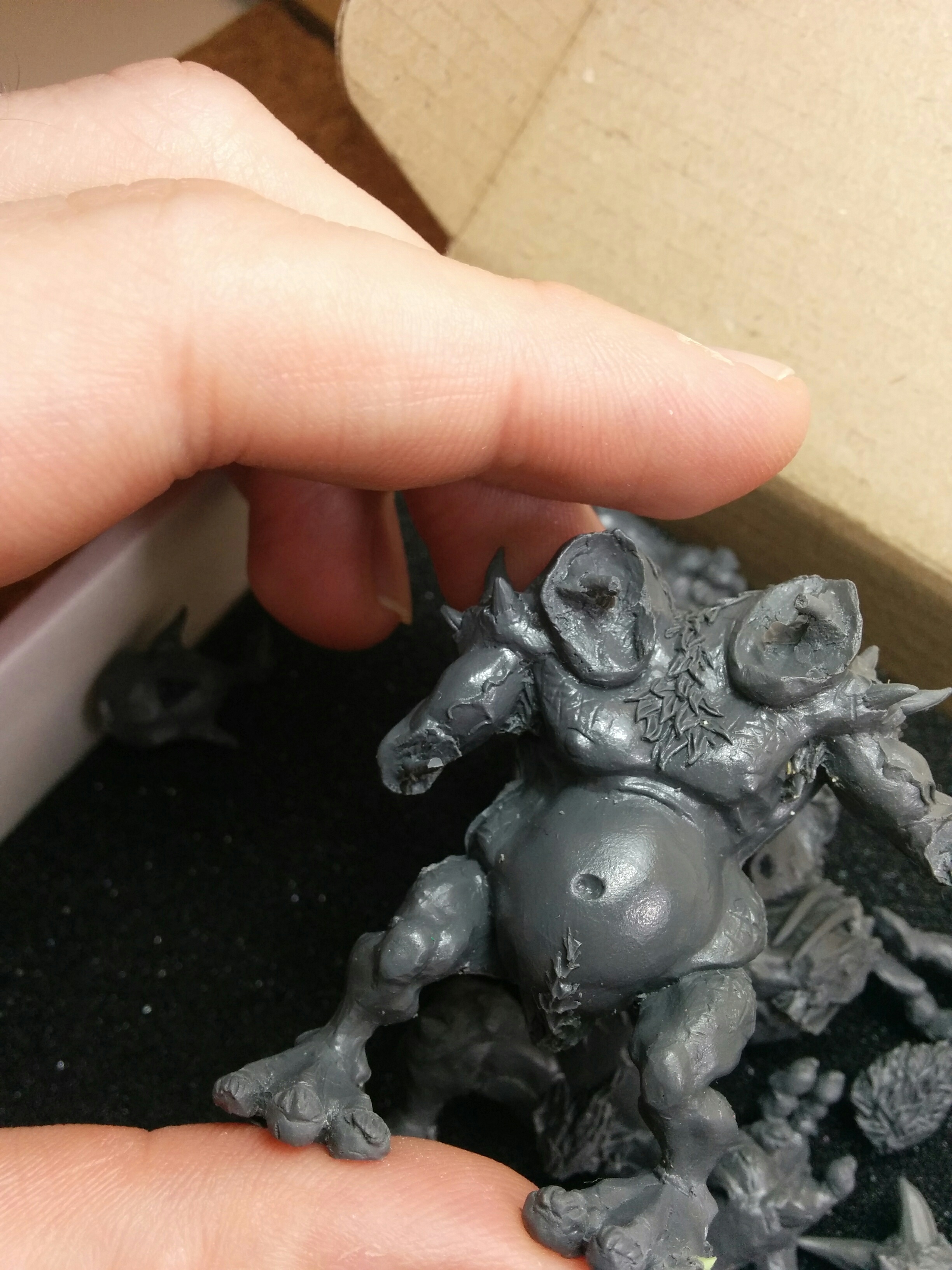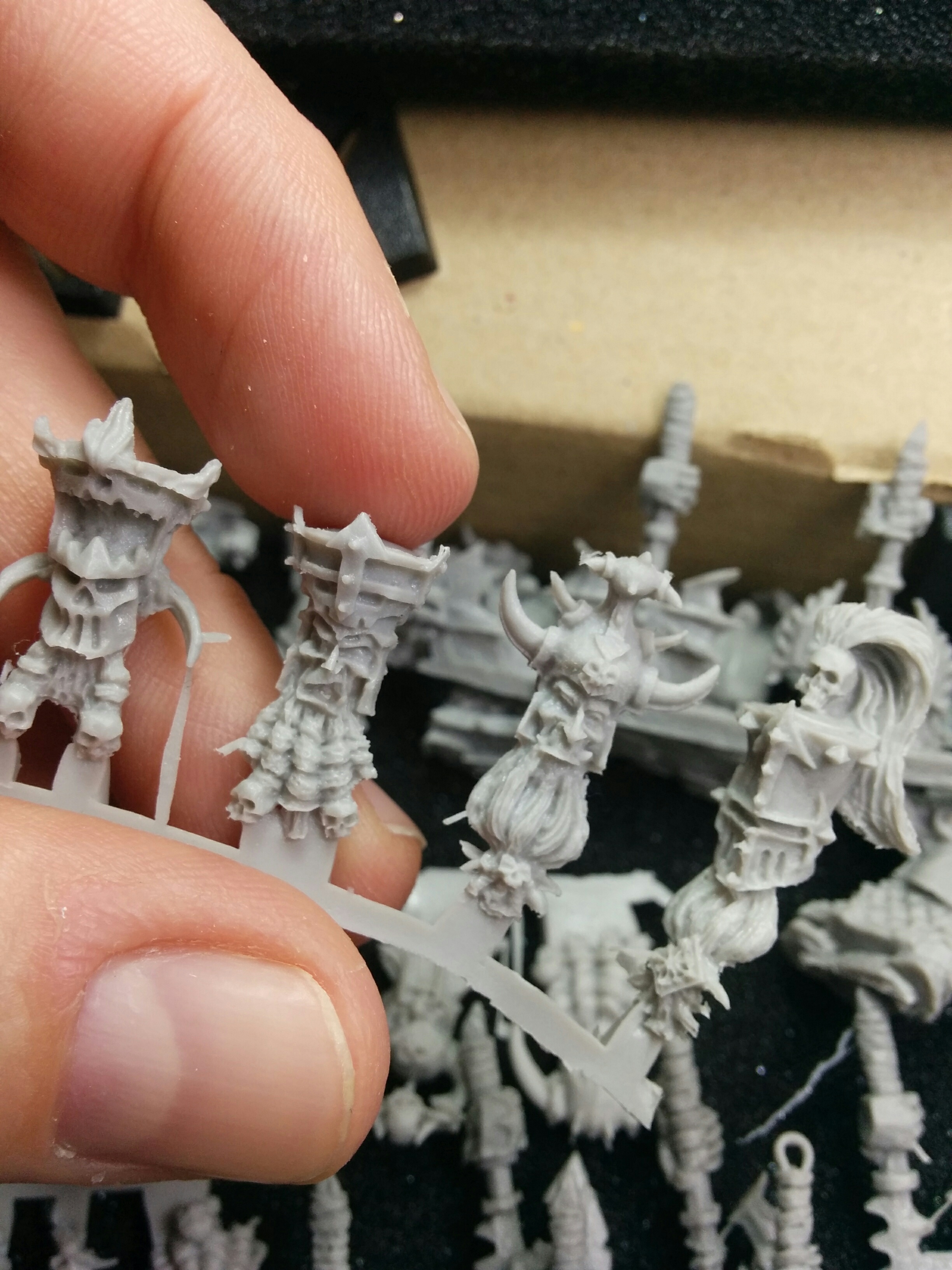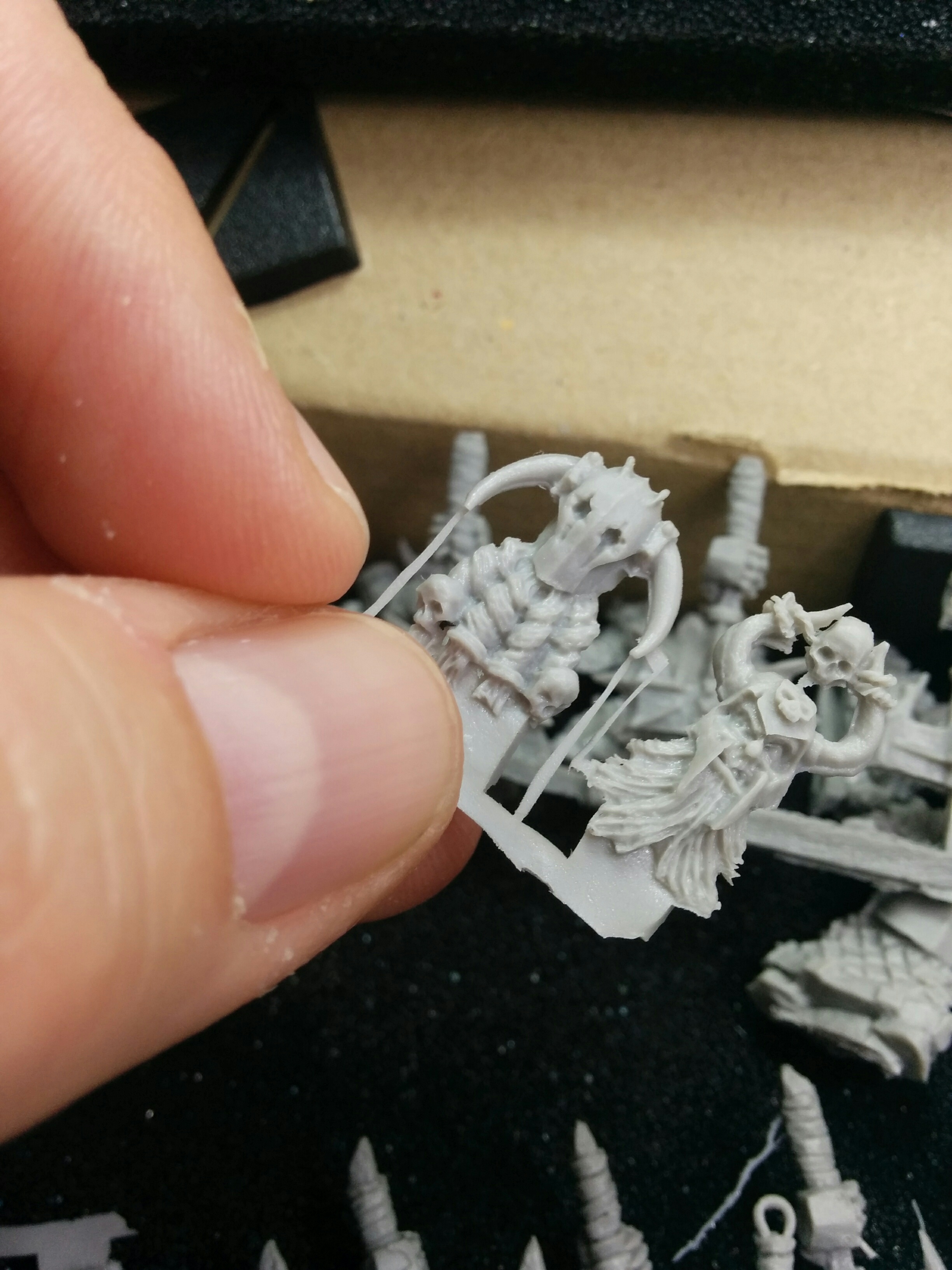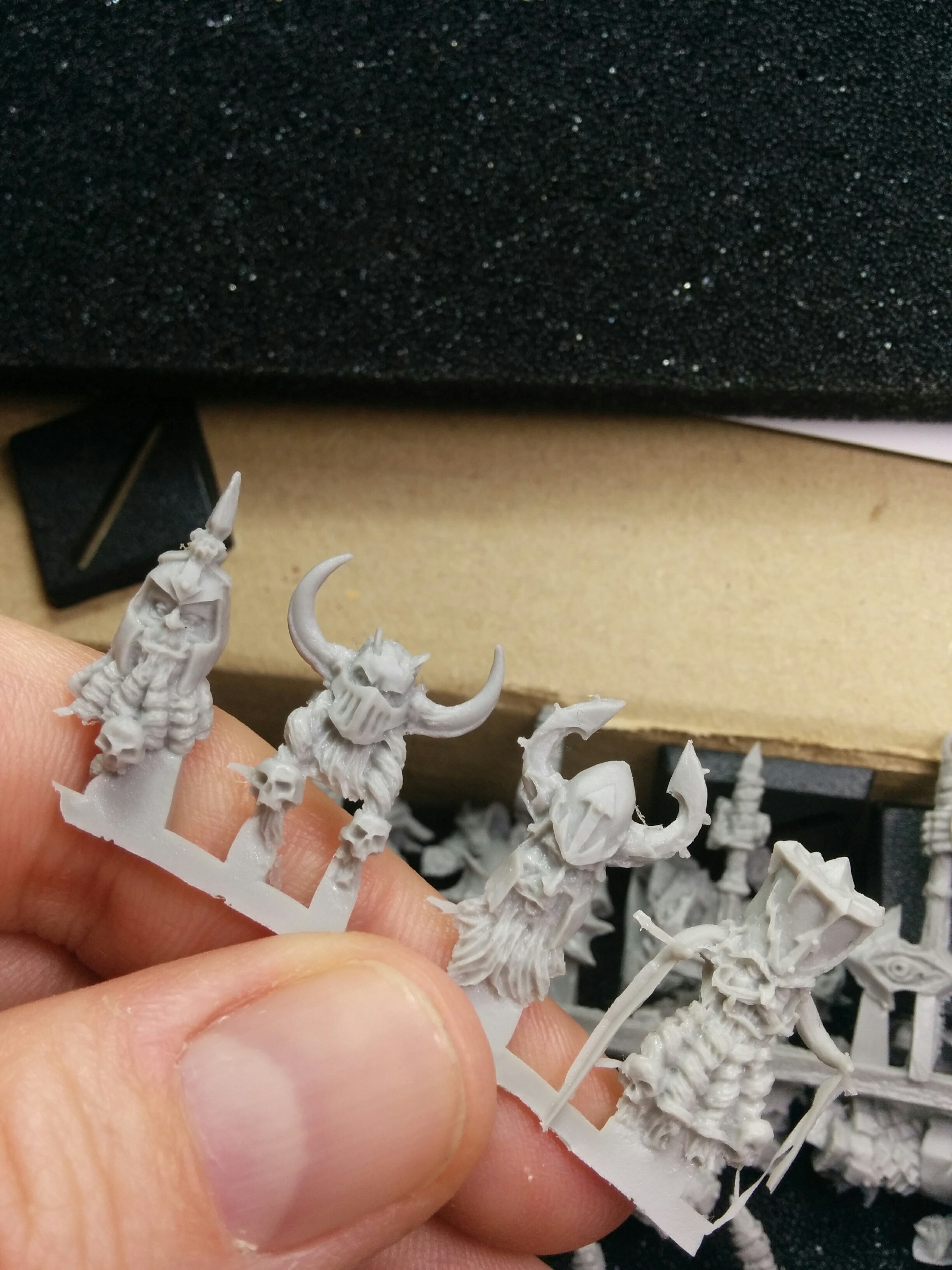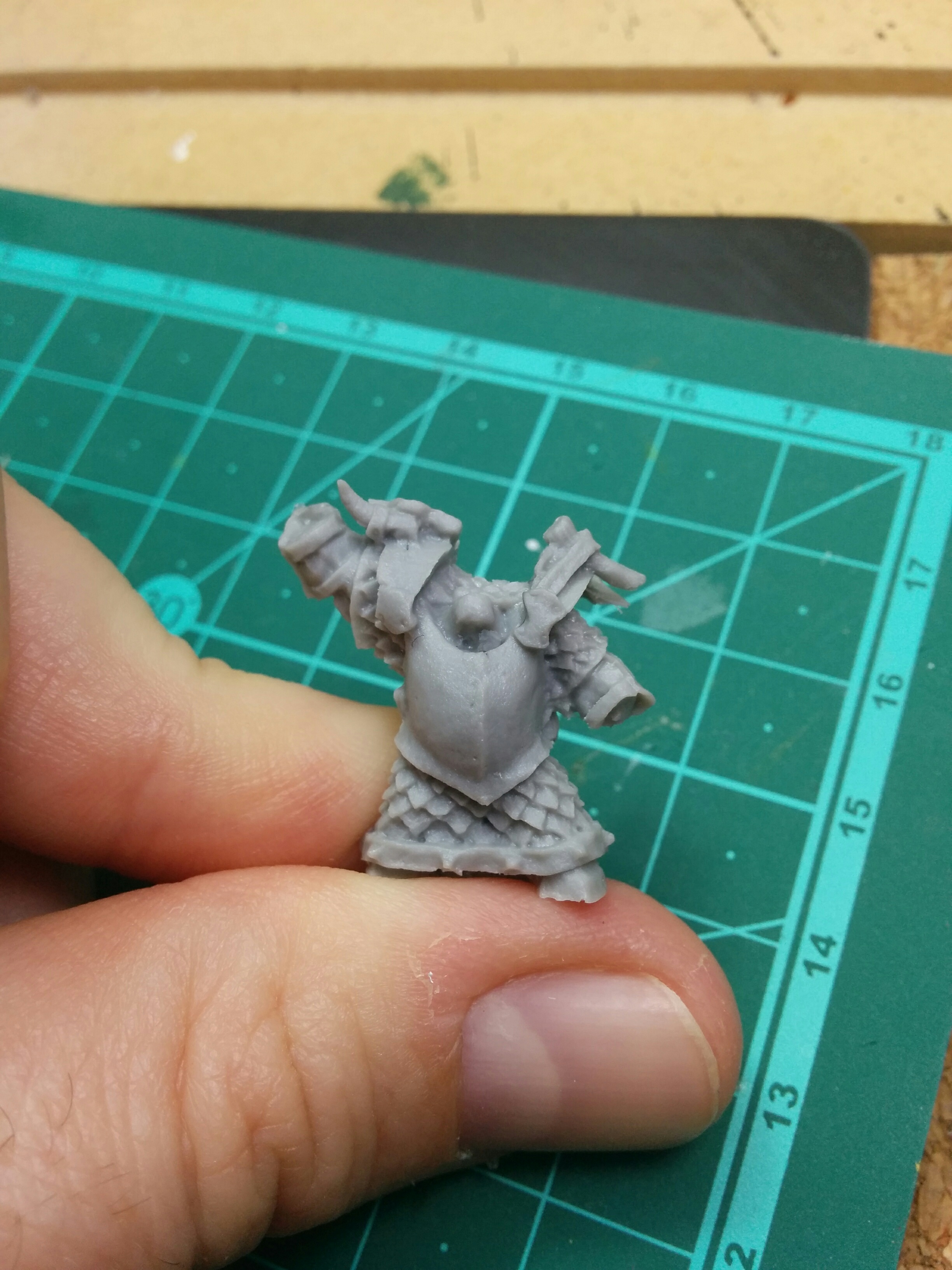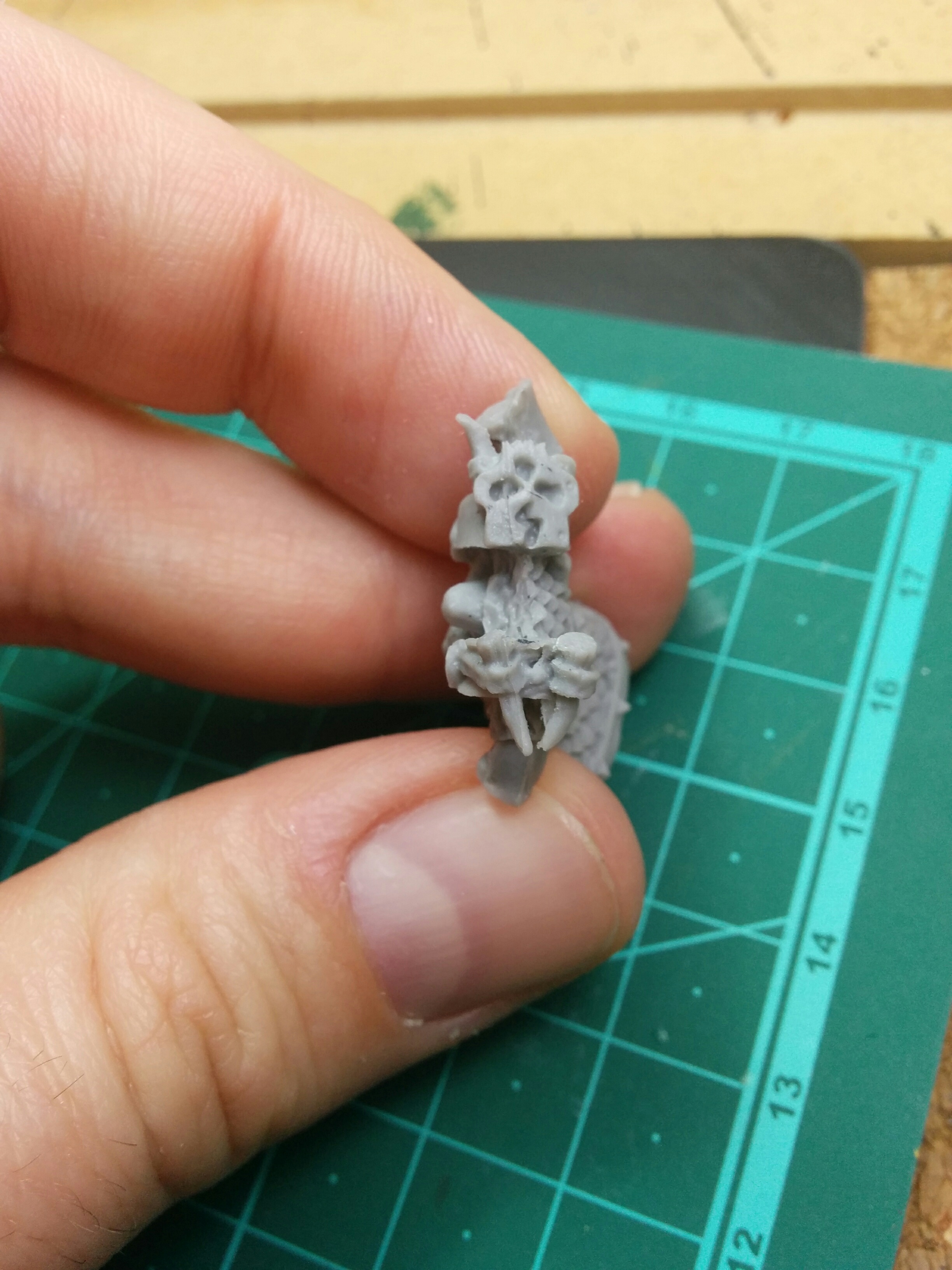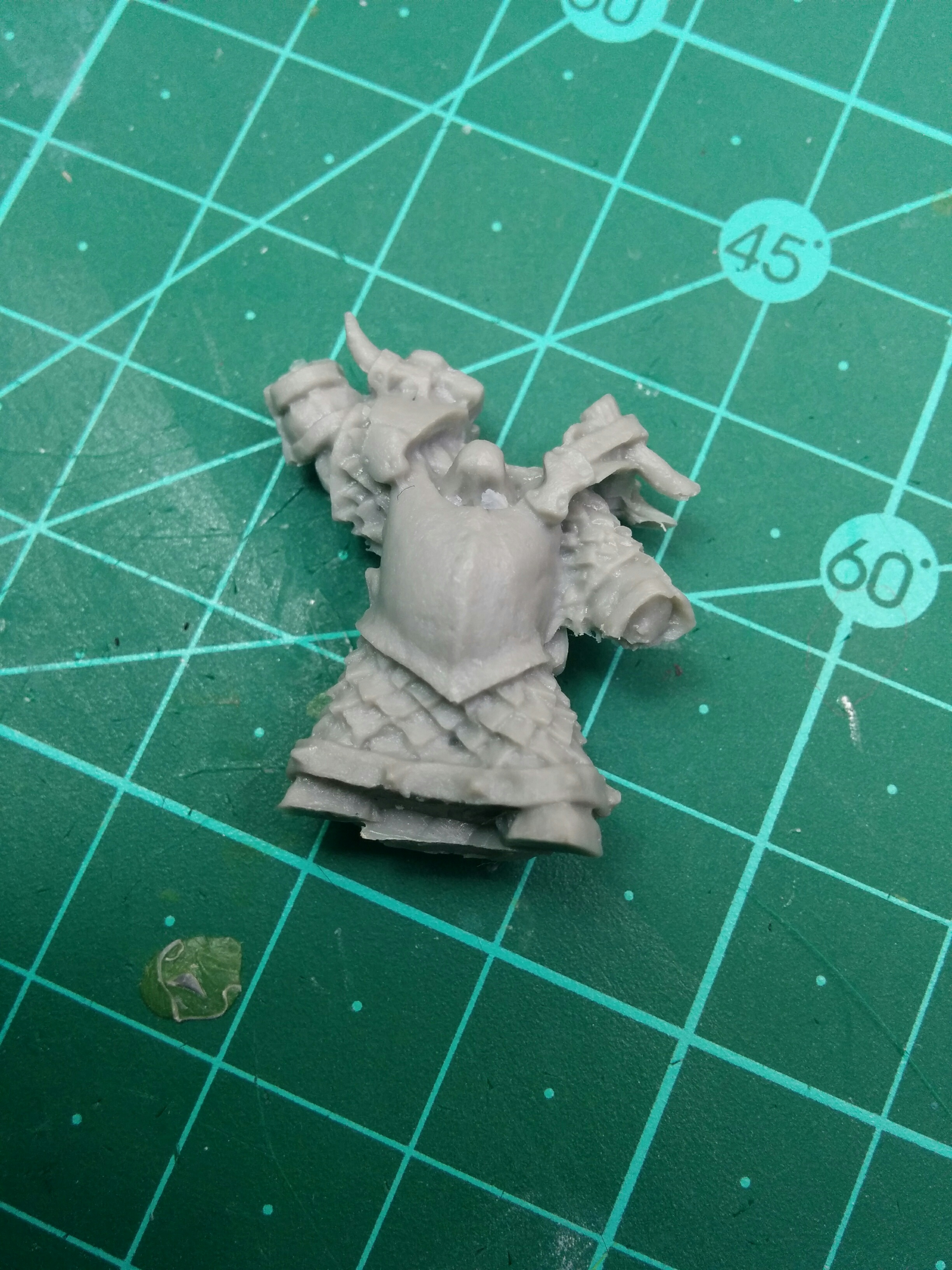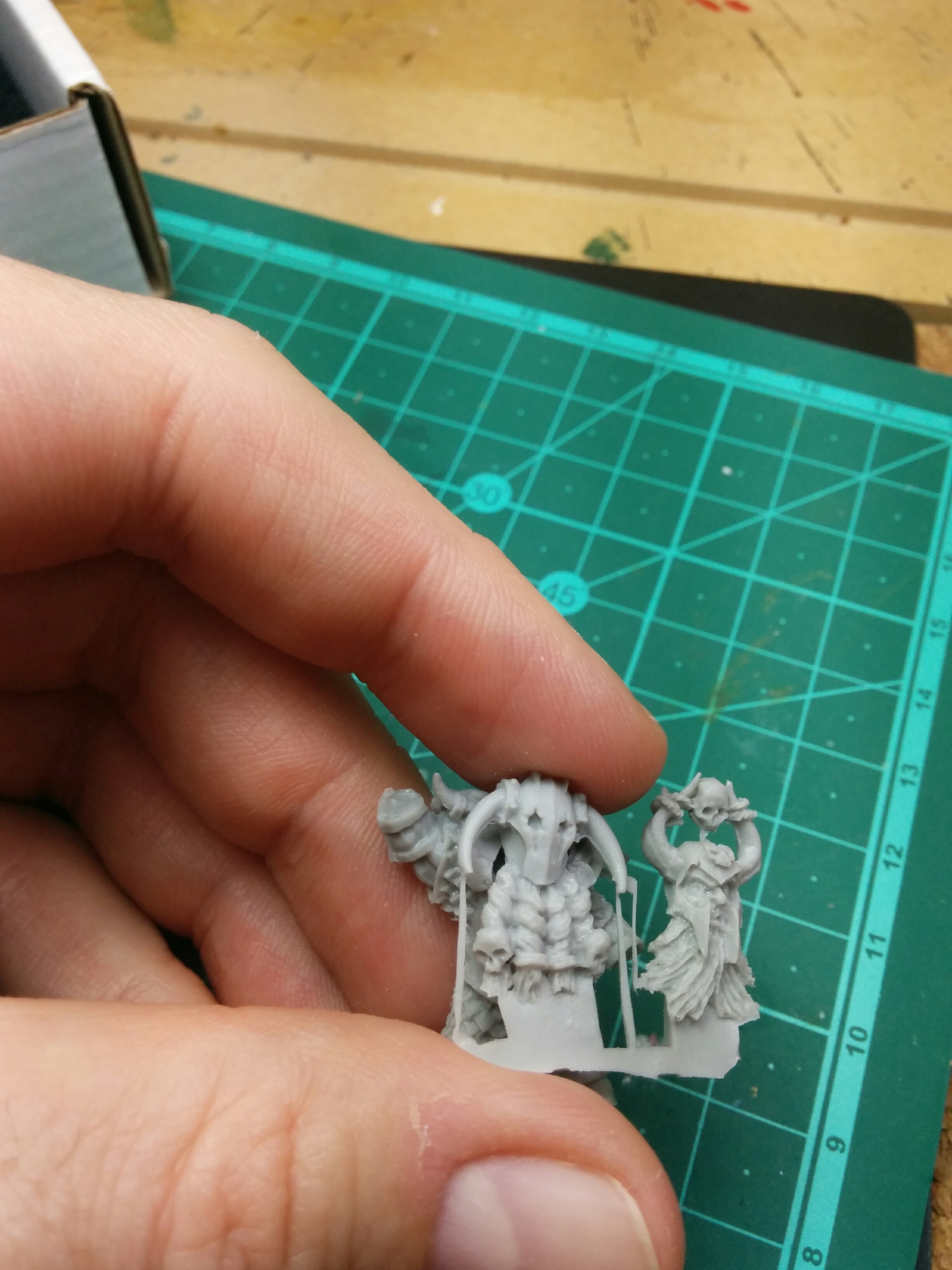 The ones I'm sure they made of hard plastic are the trolls. Bigger mold lines, but totally worth it.
After looking at them for some minutes, I noticed the regular warriors look great (and hace crispier detail on them). I like them the most.
I will update this when I start working with the mold lines and so.
Have a good day!