Blood Bowl & Dinosaurs!
"Your scientists were so preoccupied with whether or not they could, they didn't stop to think if they should."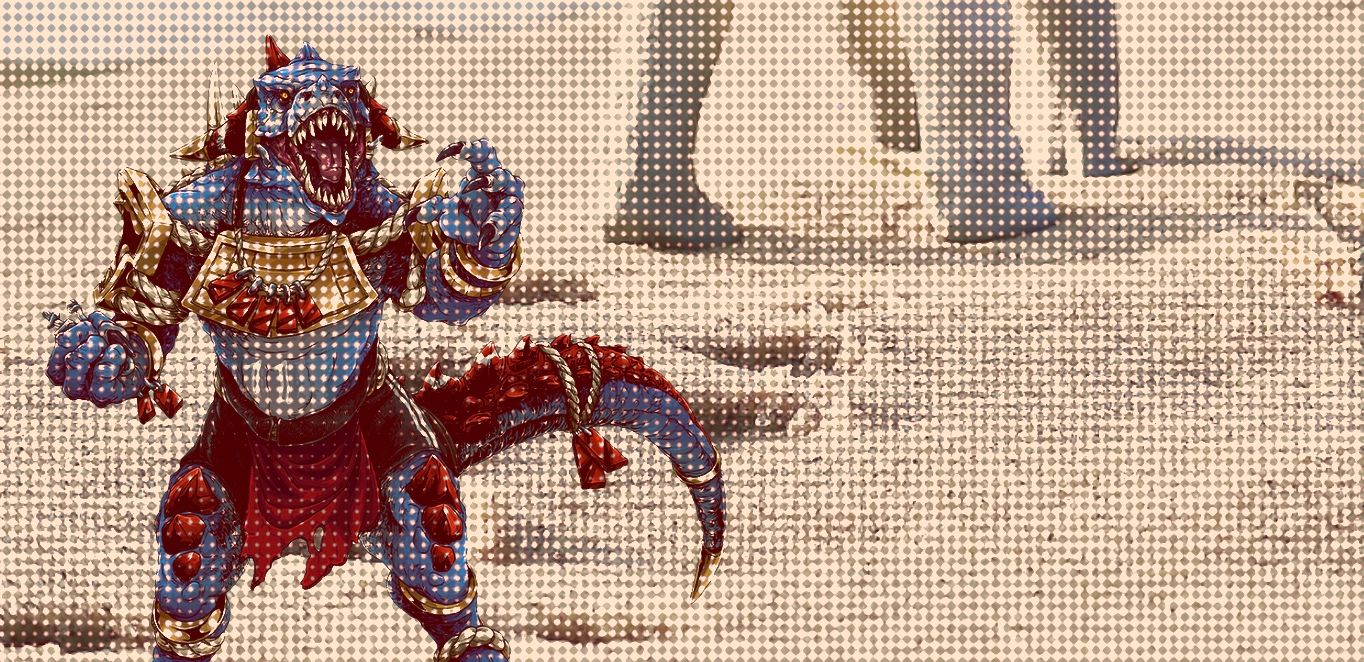 "Your scientists were so preoccupied with whether or not they could, they didn't stop to think if they should."
A couple of months ago I had this idea of painting a 3D printed Lizardmen team, and when talking 3D sculpts there's no better team than Brutefun's.
For our sevens games I chose 3 Saurus Blockers, some Skinks and a Chameleon Skink for starters, and my friend Décimo Belenista printed them with his 8k.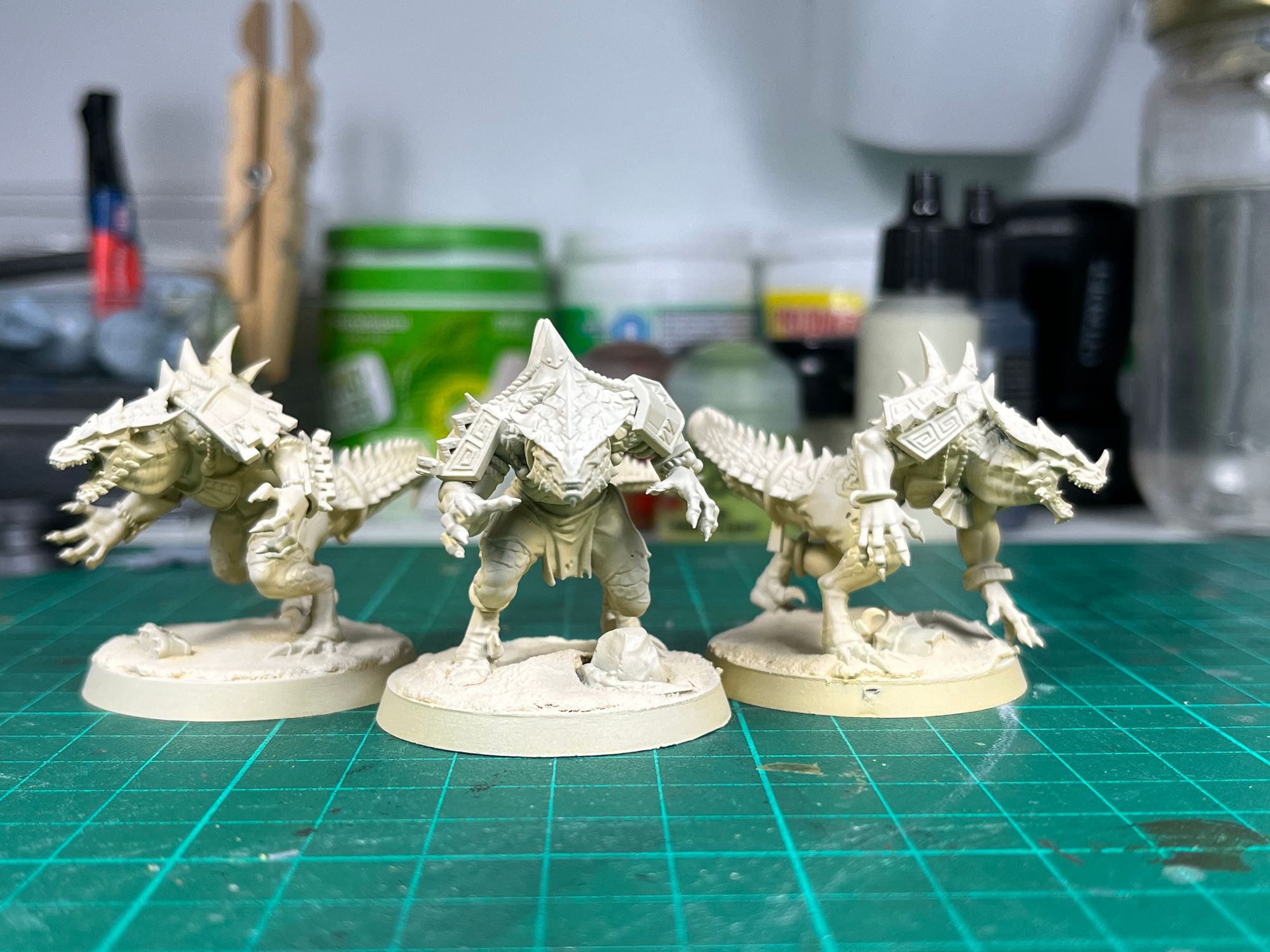 After some thoughts I ended priming them using a gradient: AK-Interactive Sand Yellow spray for the base coat, and then zenital Wraithbone. I should warn you that's a very little spray can, enough for (maybe) 10 models, or a tank, but no more. Anyway for 7,5€ it's a nice deal.
This was important because I wanted to paint them using Xpress Vallejo paints and needed a bright basecoat like this: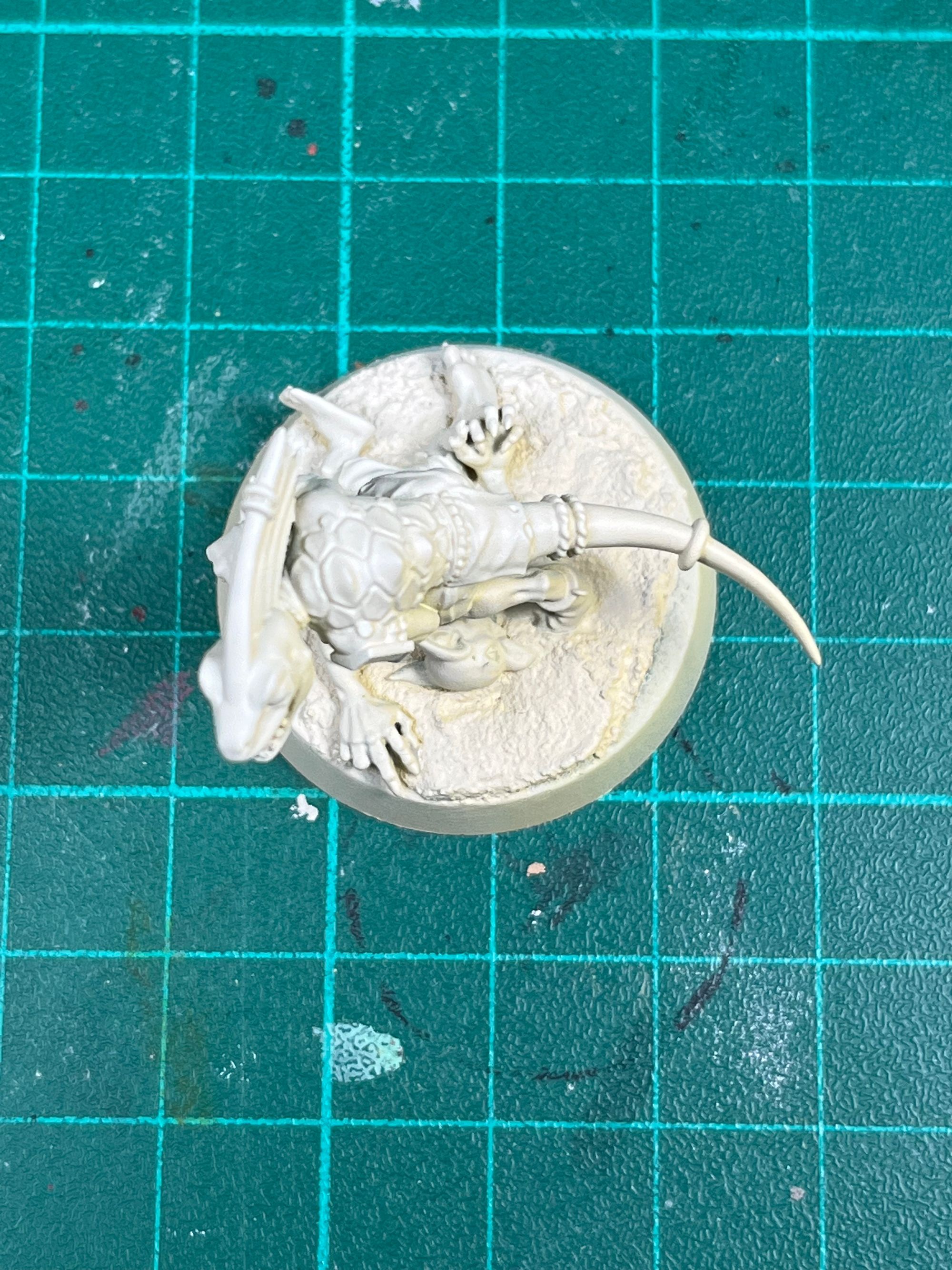 After this, the Vallejo's Snake Green looks like this: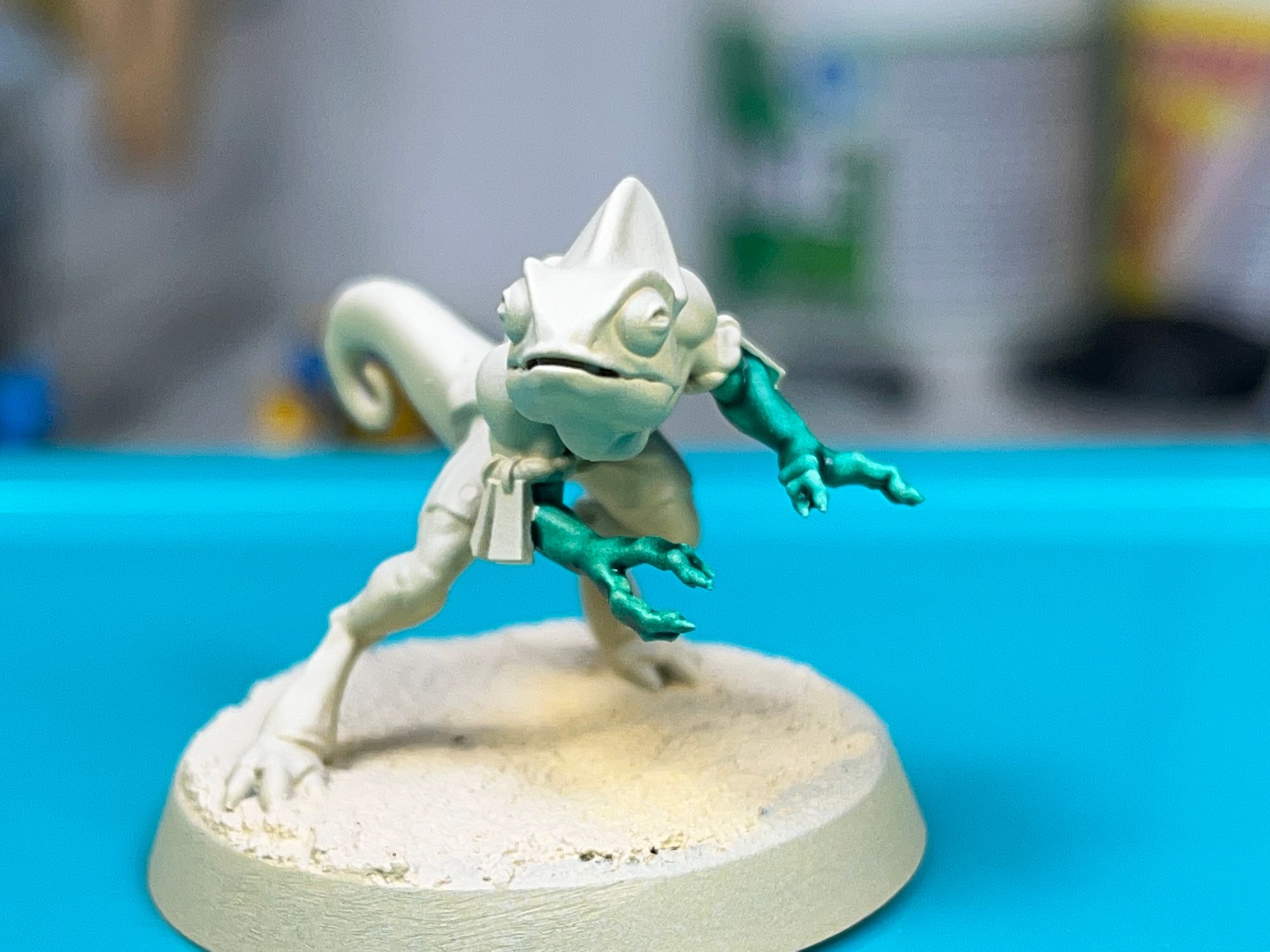 The result was so good I only used Xpress colours and inks made with them and water. The highlights were my new AK colours again. Gold was Scalecolor Elven Gold with a green ink.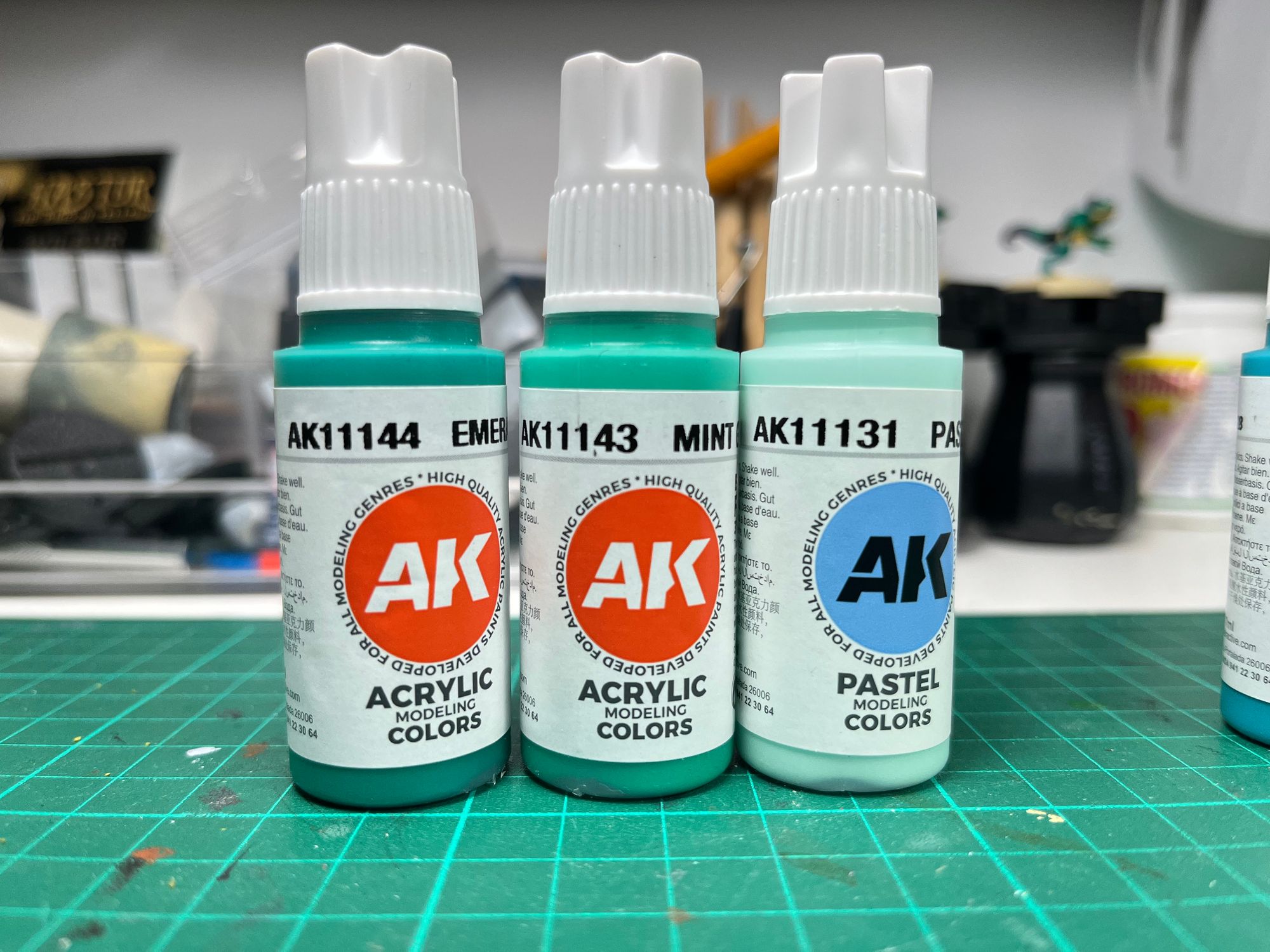 After messing it up with the leather pants I ended painting him in black cloth.  And this was the result: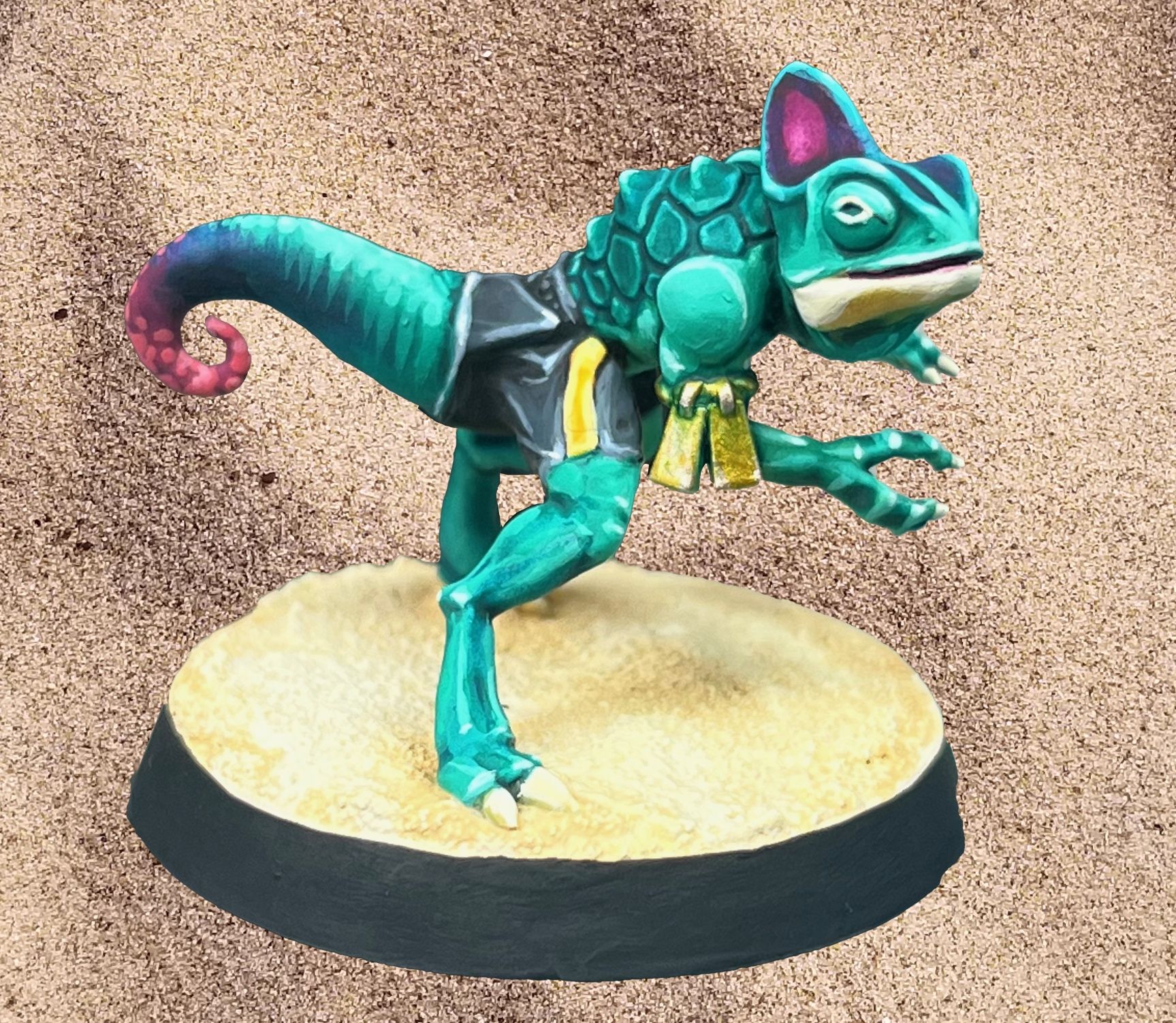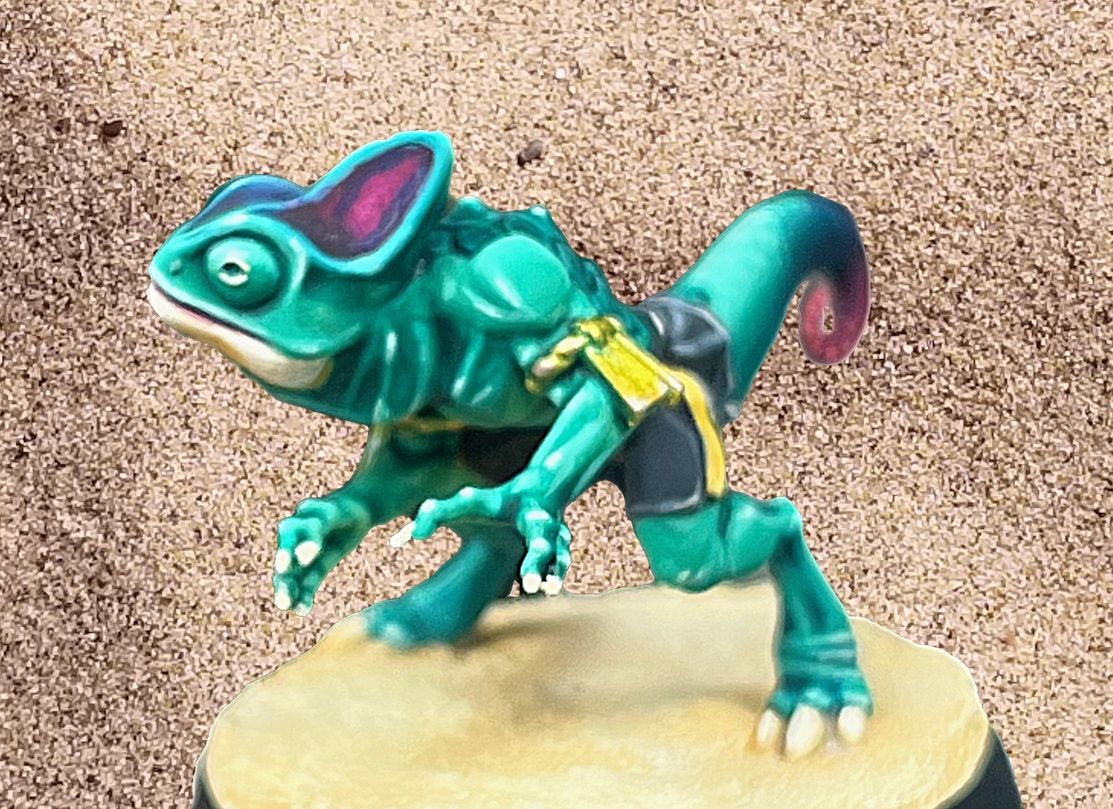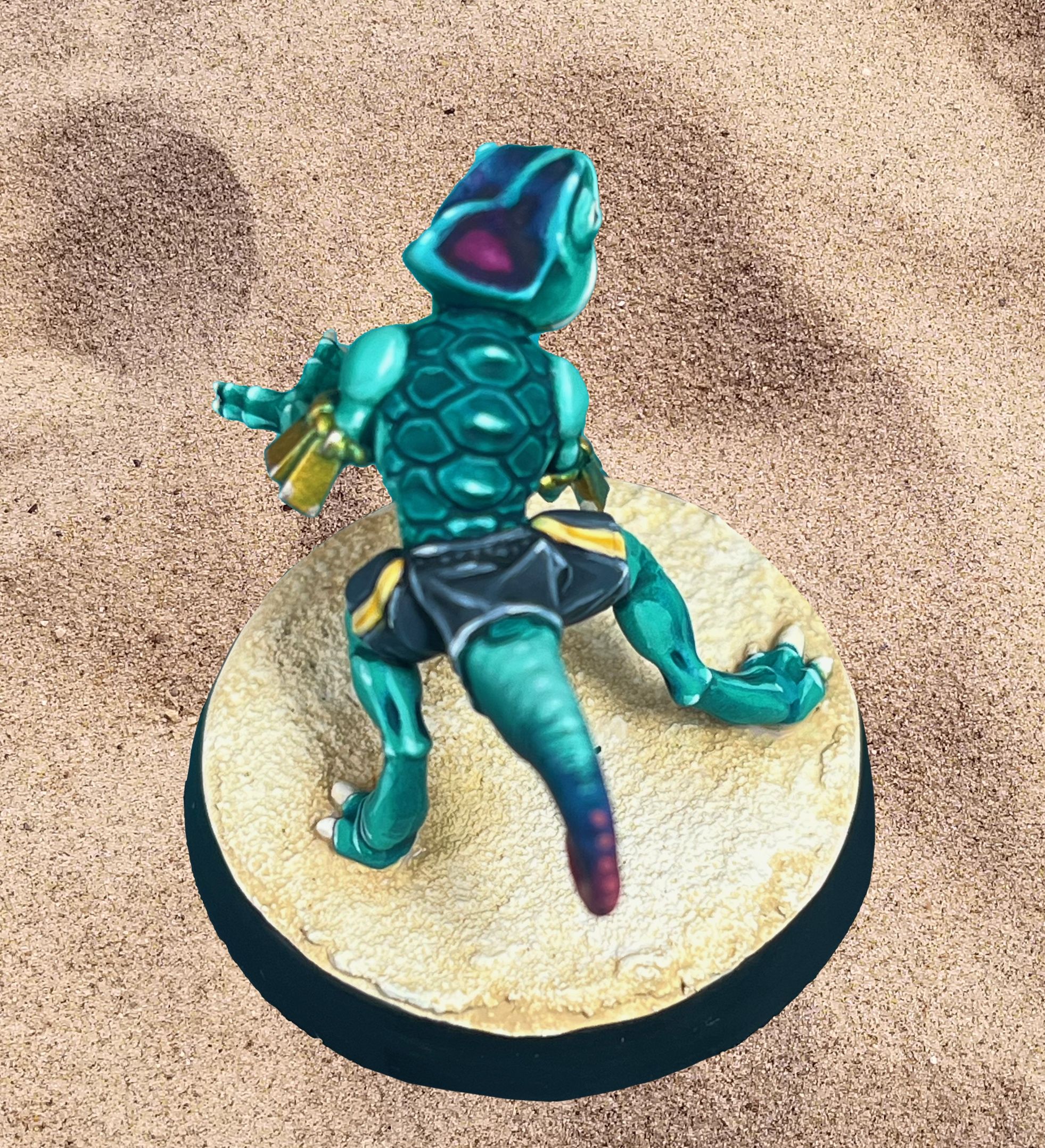 The bases.
Technasma on Instagram asked how I did the bases so here's the process. It was the test model, so I'll try to shorten it on the next miniatures.
The texture is AK (again) Desert Sand Diorama texture paint. There's another called Beach Sand but I didn't know last year when I bought this one. The paint was enough to stick the models to the base. Only the unstable guy that's leaping over a dead goblin needed a drop of superglue. I took the time to press the models in the sand instead of adding the texture after gluing them (I think it looks better). I tought in adding some footprints on the sand but it was too late for that.
I added Brutefun's "sprinkles" to some of them: Orc armor bits, a boot, a broken barrel and things like that. They looked like this: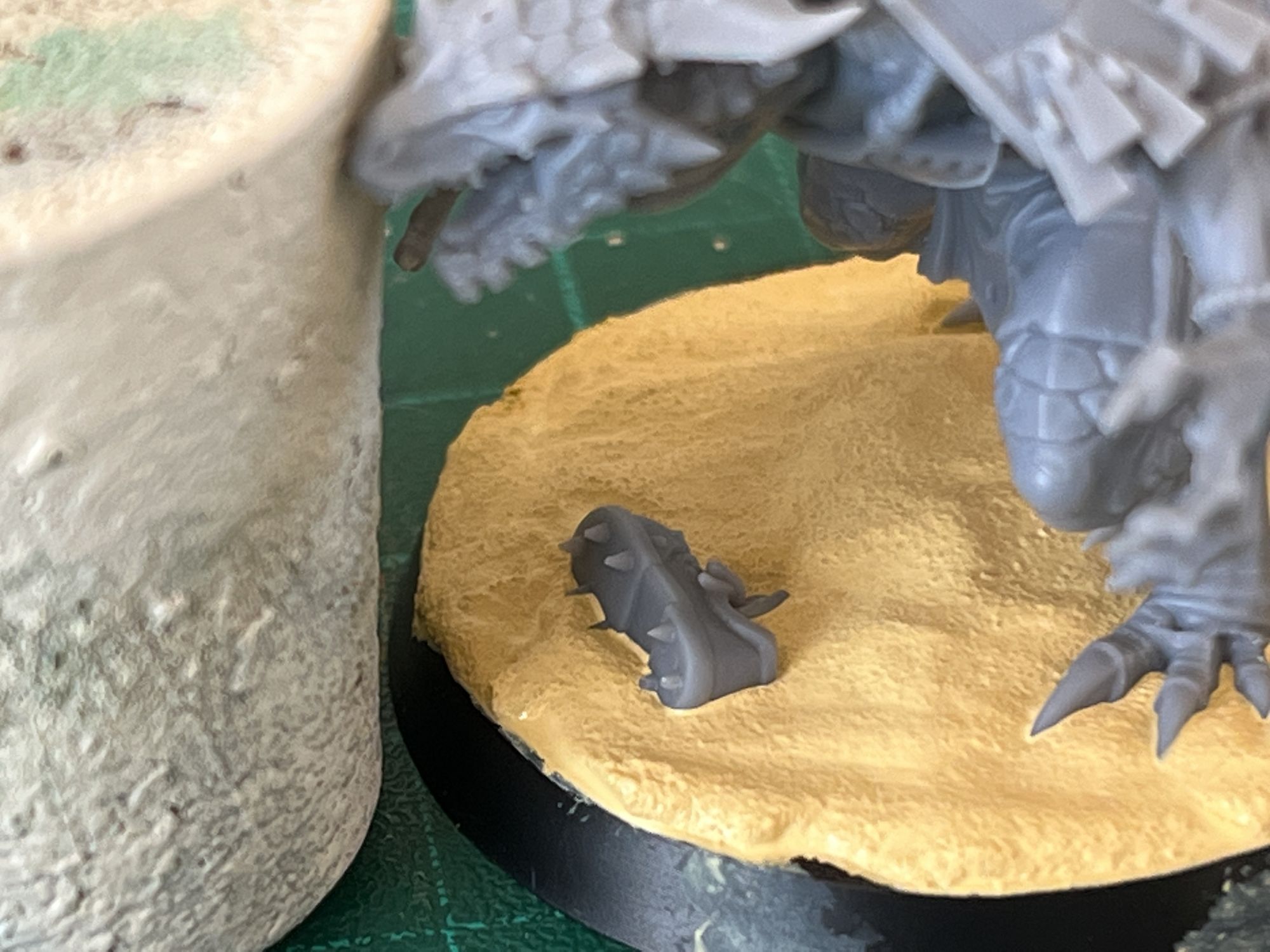 I used Desert Sand primer (no airbrush) to cover some blue stains and errors on the sand (after the whole model was painted). Then drybrushed AK Pale Sand and Ivory. After that I used enamel based Sand Yellow Deposit and cleaned it using white odorless spirit.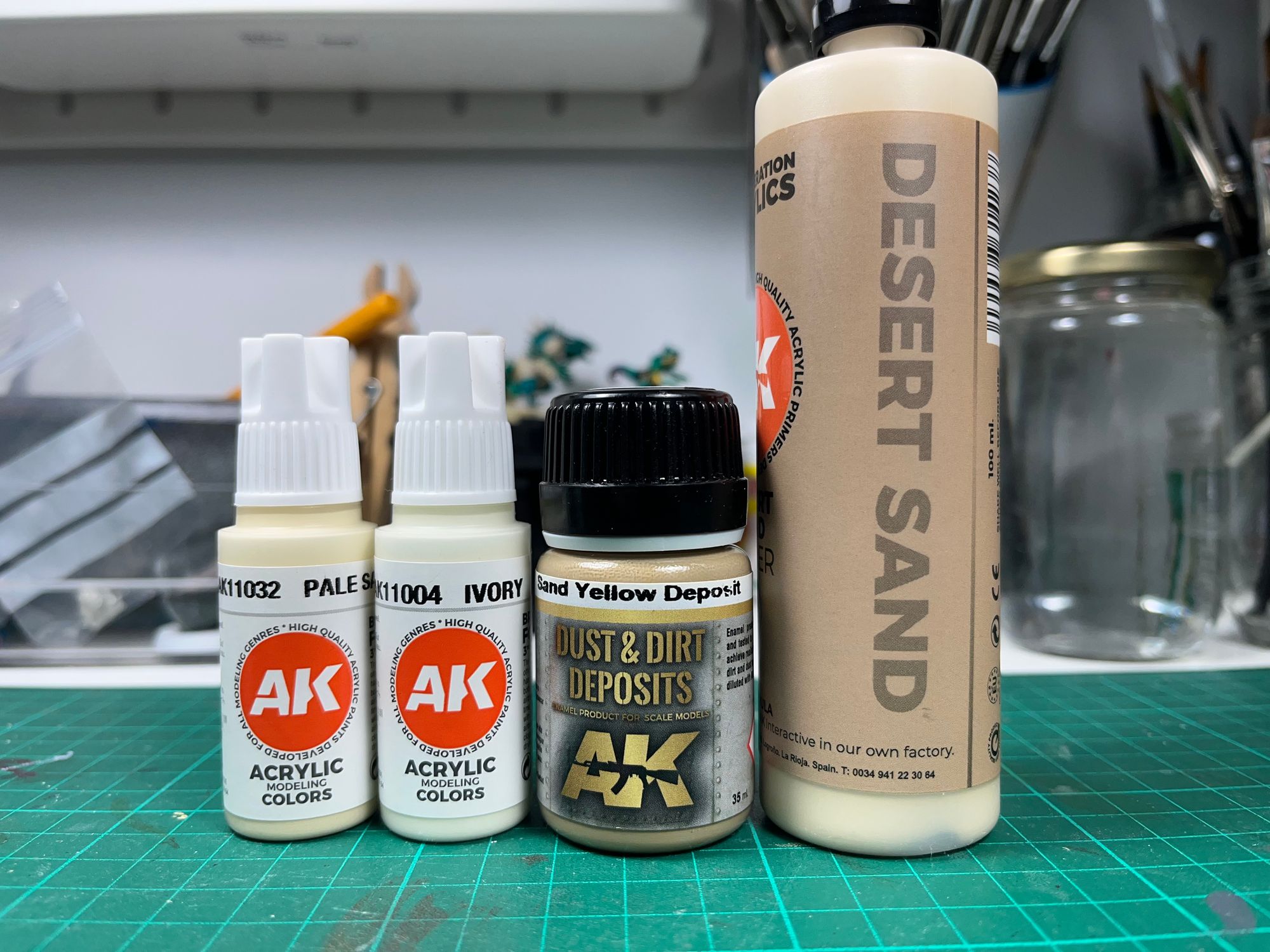 And that's it. I'll paint the next 2 in a couple of weeks, so stay tuned and hit subscribe if you want my posts on your mailbox.
PS: If you were wondering WTF is "beachbowl", long story short we've ordered a sand themed neoprene mat from the Italian company PWork Wargames and we're going to print the Blood Bowl sevens grid on it to play in a beach environment.