Most Stormboyz eventually grow out of their obsession with marching about, dressing in uniforms, and other militaristic behaviour.
However, a few individuals find it hard to give up the old ways, watching their mates drift away or die, while the new Stormboyz recruits often come to regard them as cranky old-timers. Some become Stormboy Kaptins and continue to lead Stormboyz Mobz in combat, but others are drawn into one of the Freebooter bands which worship the Blood God Khorne.
Worship of the Chaos Powers is not tolerated amongst sane and sensible Orks, but the cult is rampant amongst Freebooter Stormboyz. The Blood God epitomizes the martial virtues which they hold dear, including harsh disciplinary code, binding rules governing their conduct as honourable warriors, and, of course, a life of almost continual blood-letting.
Stormboyz of Khorne are good hand-to-hand fighters and easily find deployment. Their strange sense of honour permits them to fight equal vigour on behalf of Human Chaos Champions and other Chaos Forces, as well as for Ork Warlords. Khorne's Stormboyz who survive long enough may be rewarded with gifts or attributes of which they are very proud.
Once commited to the Blood God the Orks know they can never return to normal Ork society. They are destined to fall on some far flung field, their blood and bleaching bones a sacrifice to Khorne. You only have to look at the face of any idol of Khorne to see how that Power thrives on the worship and sacrifice of Orks such as these.
Woah woah woah! Un momento. Soldados de asalto de Khorne?! Demasiado molón para ser verdad. Y una oportunidad de oro para pintar Orkos rojos o marrones como los de World of Warcraft. Garrosh Hellscream anyone?
Vale la pena que echéis un vistazo al rollo luchador honorable que se traían los esbirros de Khorne antiguamente. Igualito que ahora.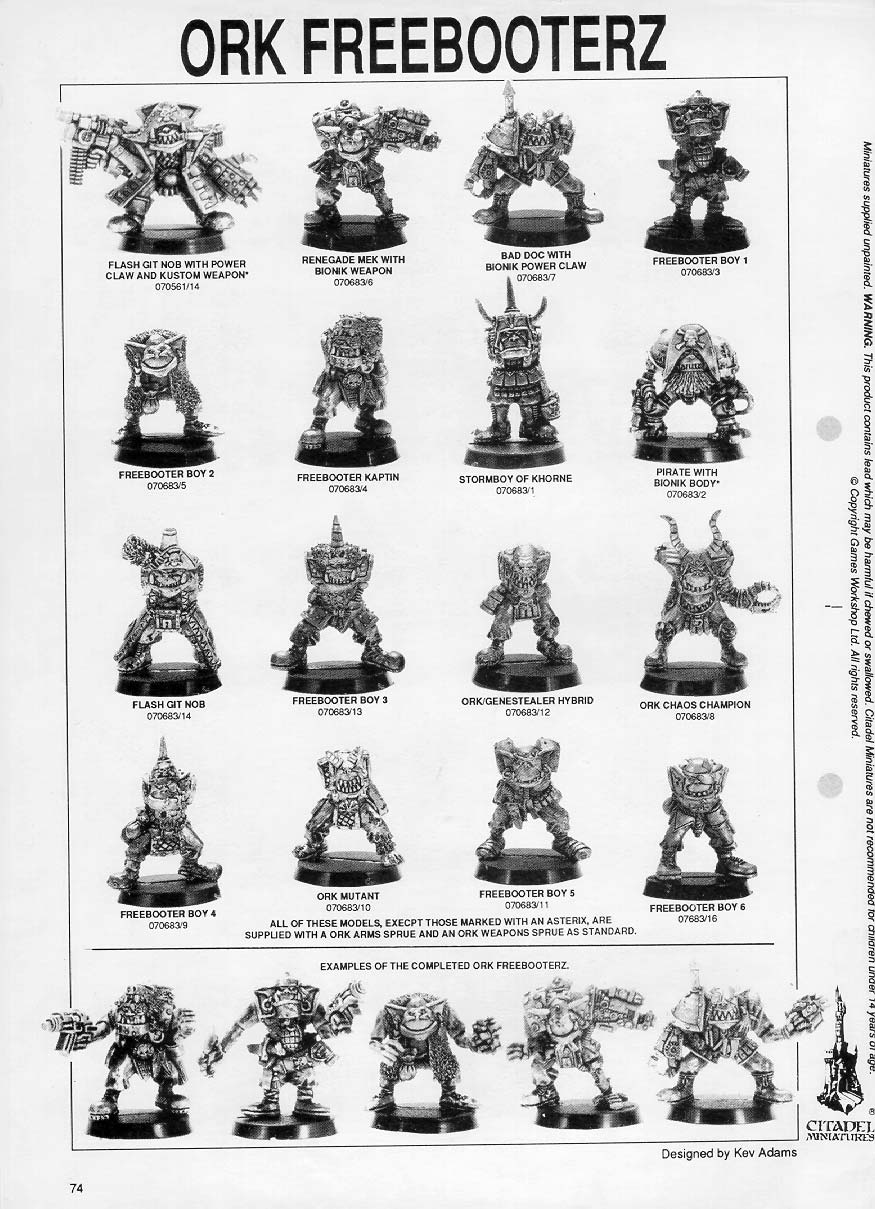 El actual kit de plástico de GW es una buena base, pero necesitaría piezas del caos (glifos, por ejemplo, y algunas hachas sierra), además de "limpiar" los modelos, ya que supuestamente deben tener un aspecto más marcial. De todas formas, puede que un tipo de orko más "brutal" con sutiles referencias al dios de la sangre en la figura haga mejor papel. Será cuestión de construir uno y a partir de ahí desarrollar el concepto.
Algunas cabezas de SpellCrow con cascos con cuernos (estilo Goff) pueden quedar bien (la segunda y la quinta, para ser exactos).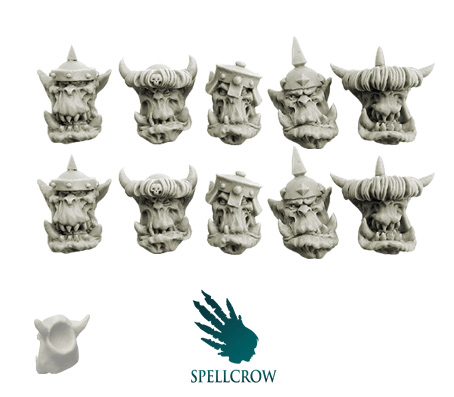 ¿Alguno tiene alguna espada sierra con la escala actual de los Orkos?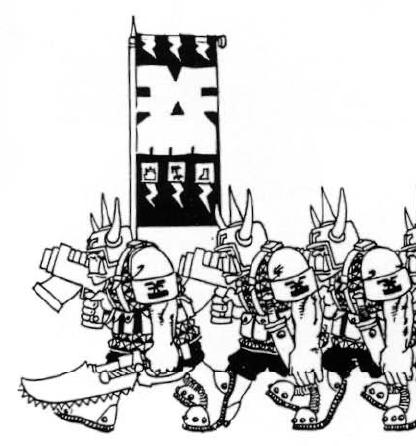 Otra opción, totalmente diferente, y más parecida a los Stormboyz de la segunda edición son estas cabezas de puppetswar: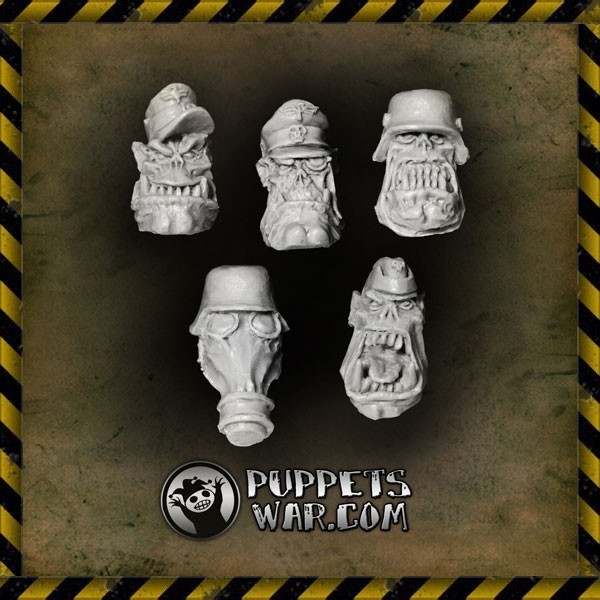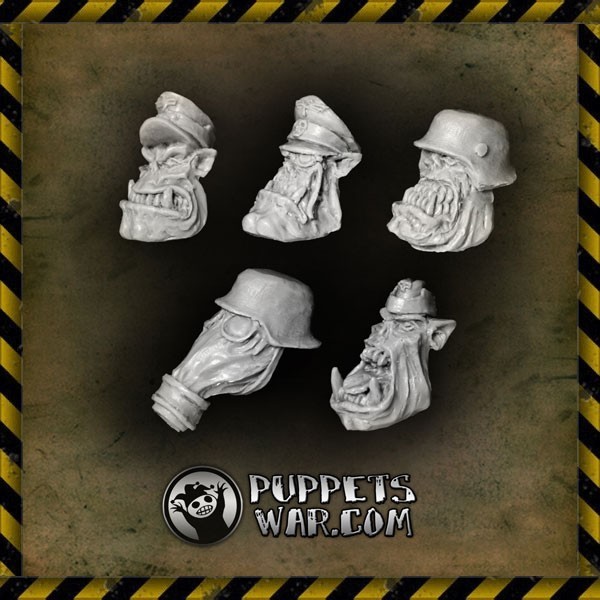 Concretamente el oficial de la gorra y el monóculo, y el soldado con el casco que enseña los dientes son perfectos. El problema es que me sobra medio blister...